OUR SERVICES
We give a personal and helpful service, every step of the way.
From experience we know that, working closely alongside our clients and having all the facilities under one roof, we can provide the most cost effective, time efficient and trouble free service possible.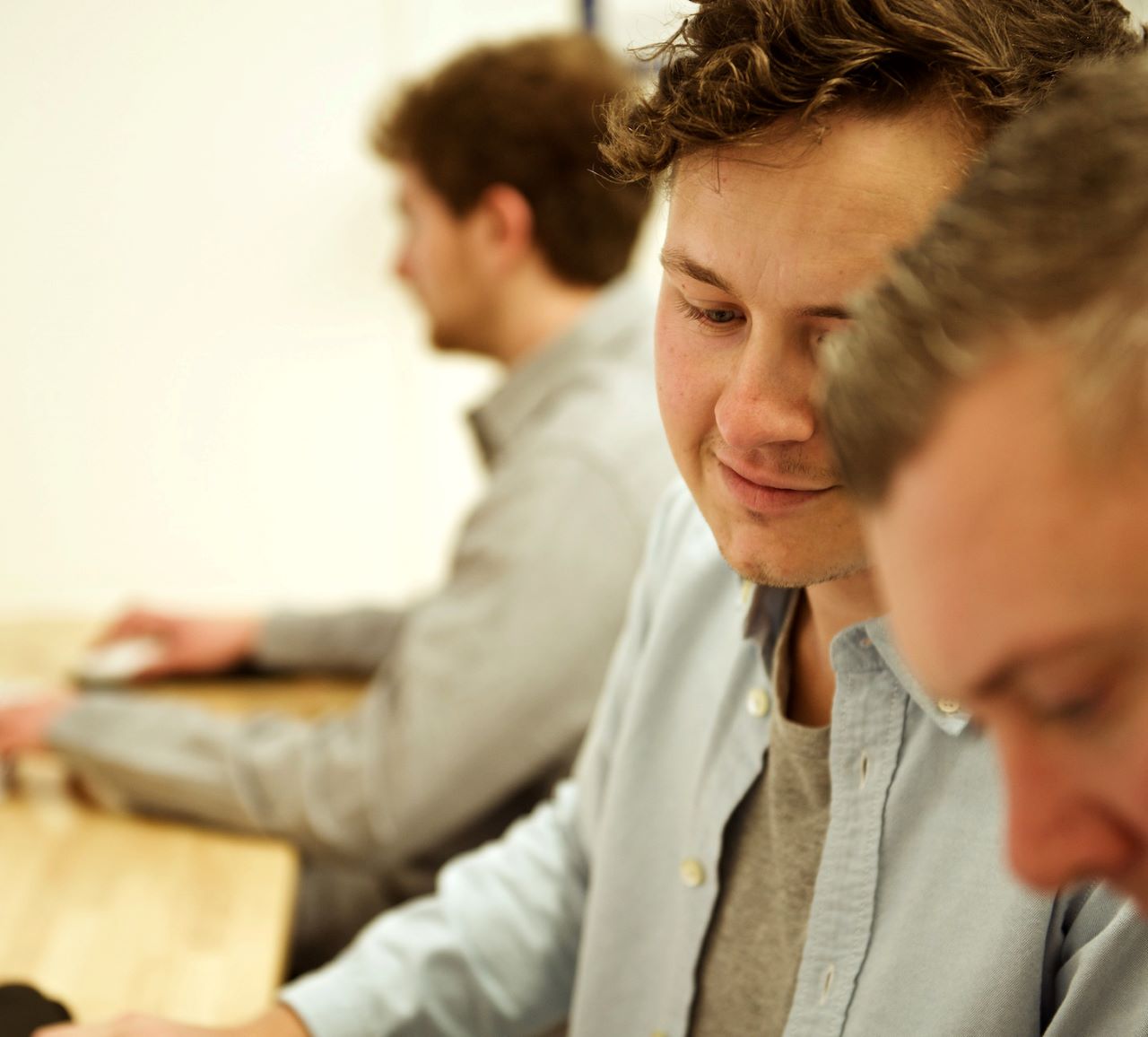 01
PRE-PRODUCTION
To get the most successful results in the most efficient time and cost requires a good briefing session to work out the best approach to answer the challenge.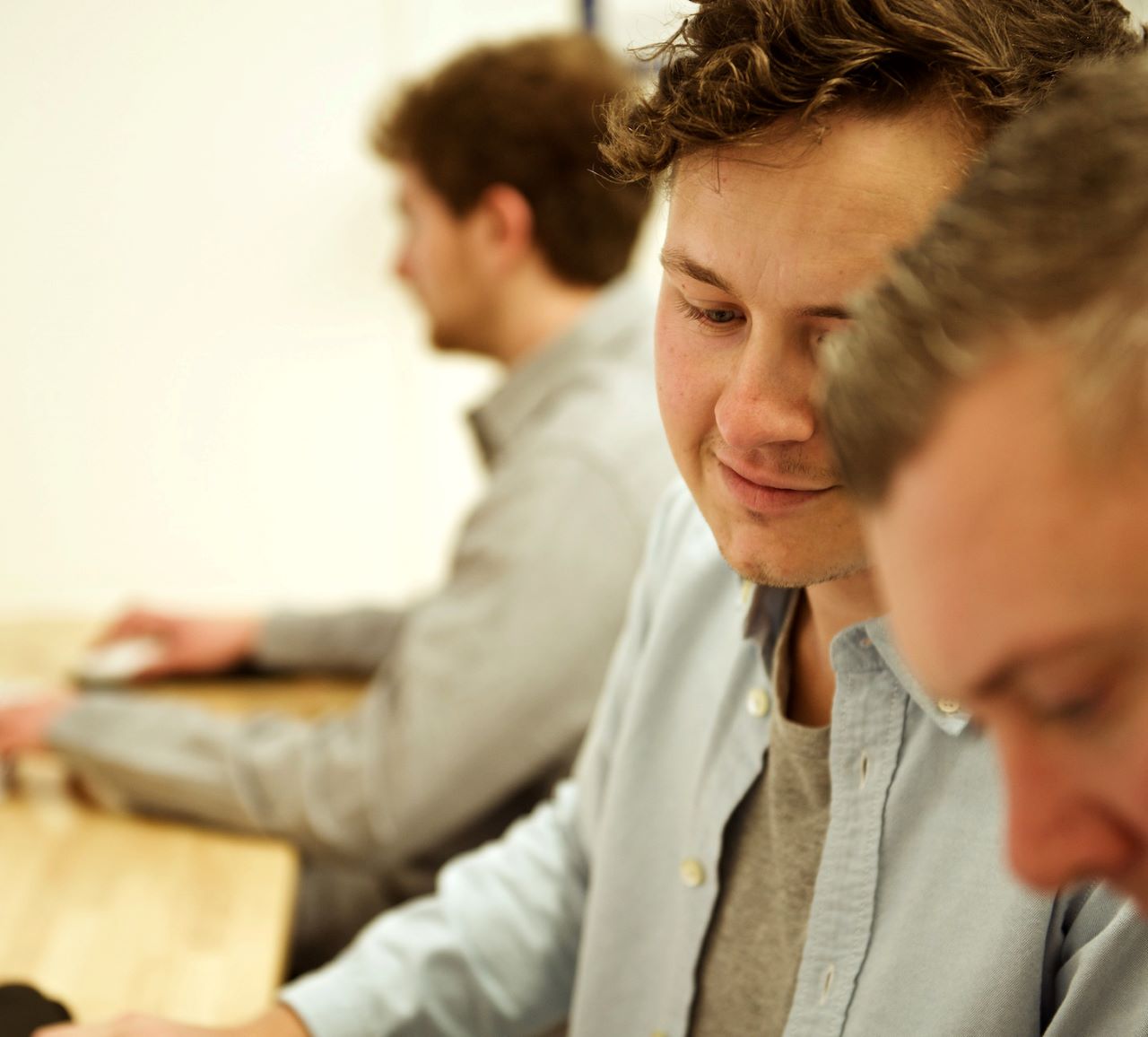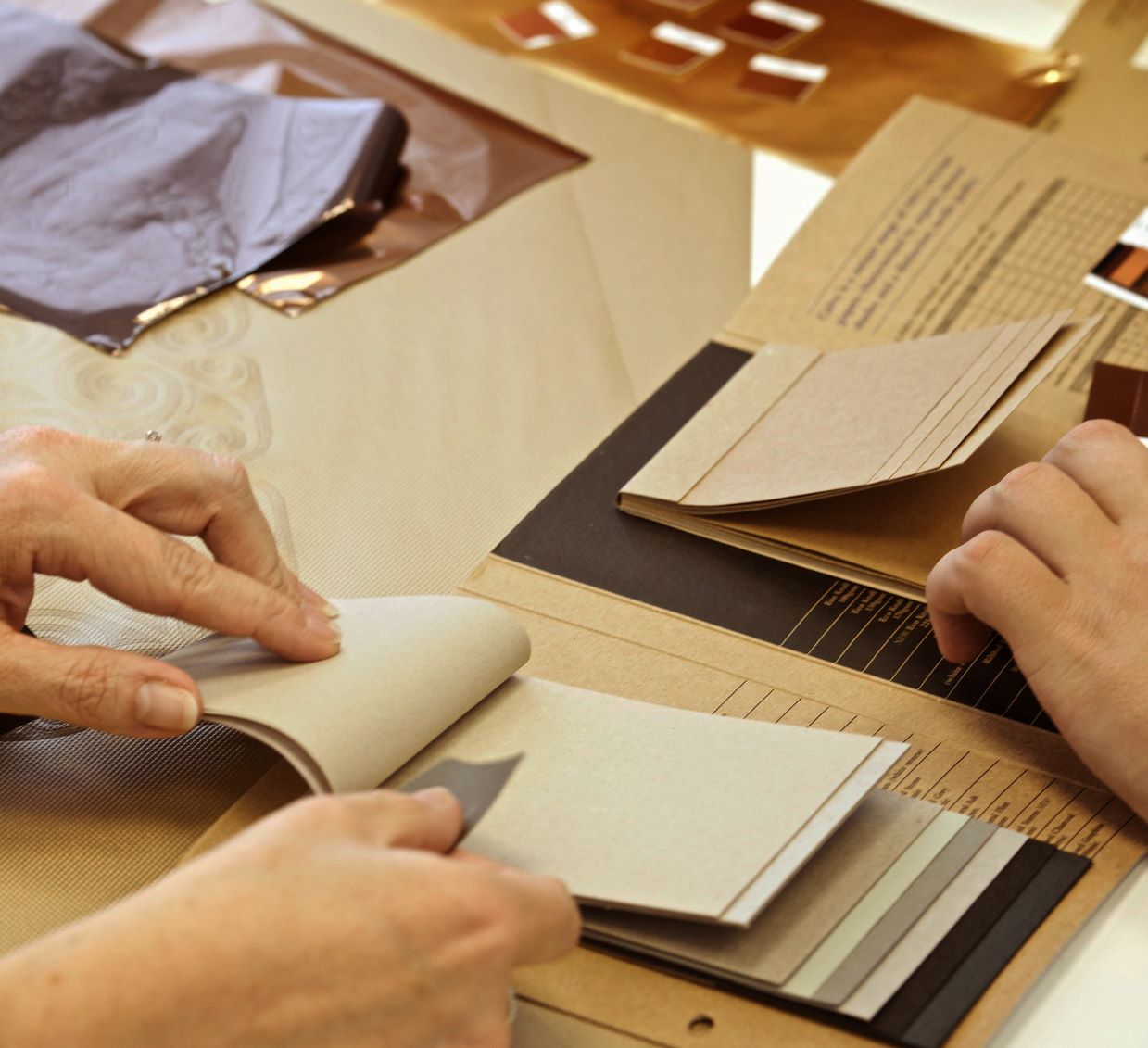 01
CONSULTATION
We always ask for an upfront briefing session with our clients. This helps us identify exactly what you want to achieve in both creative and quality terms. It allows us to offer our expert advice on print and mock-up techniques to ensure we deliver the perfect job on time and to budget.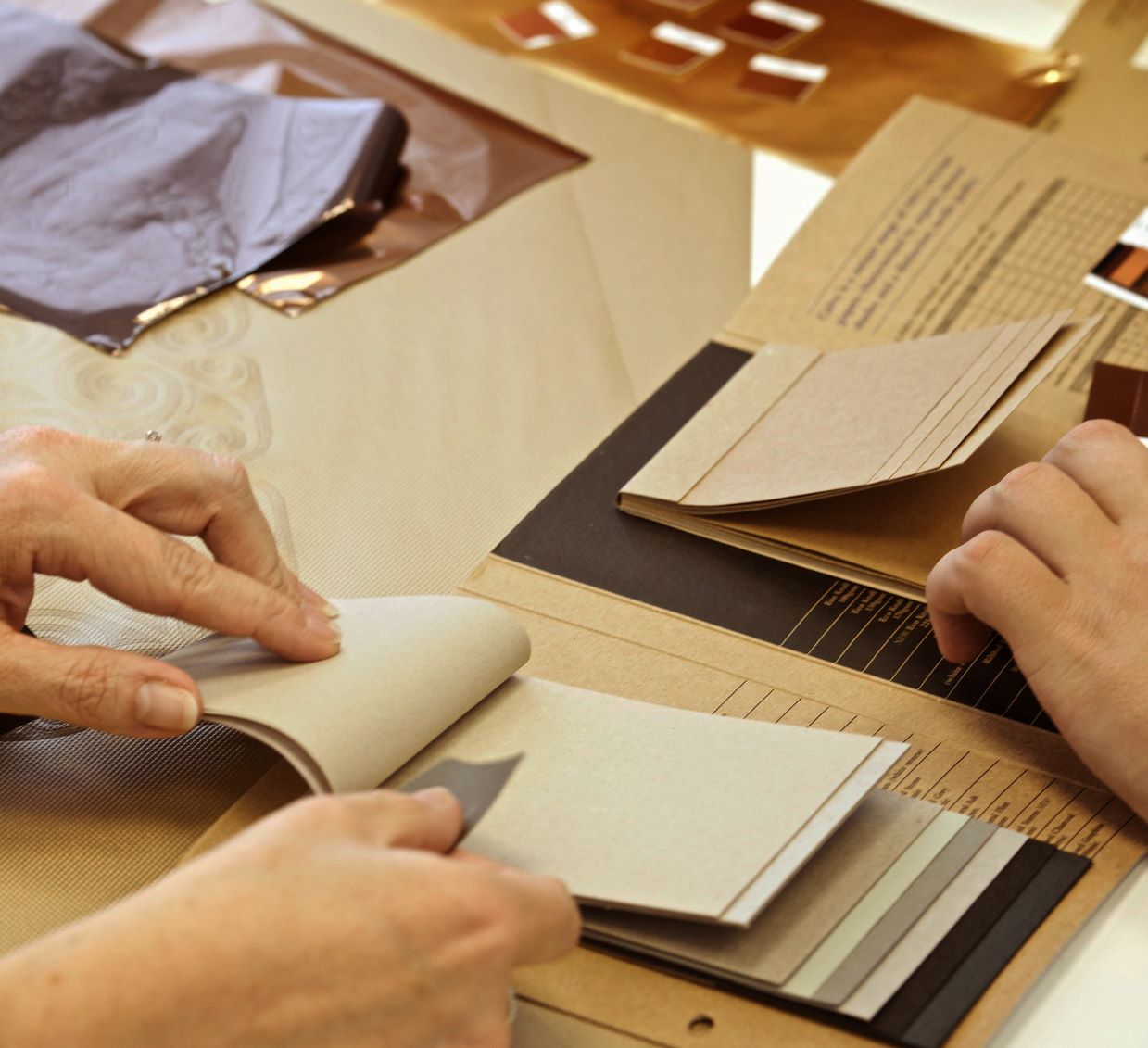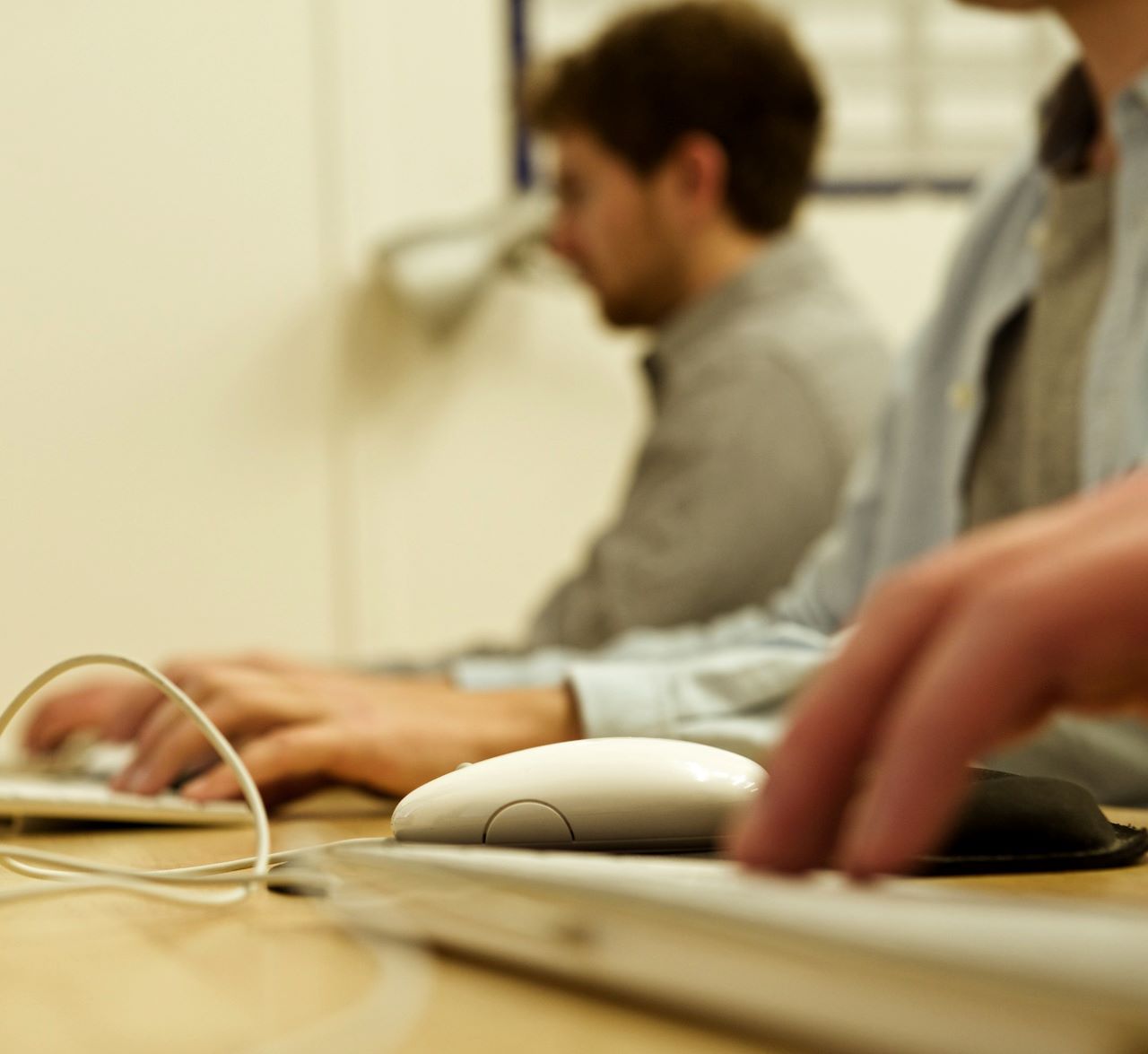 01
ARTWORK DEVELOPMENT
Our initial consultation gives us the insight to allow us to evaluate and refine your artwork. We want all our projects to run as smoothly as possible and we have found double checking and developing provided artwork is an essential way of achieving this.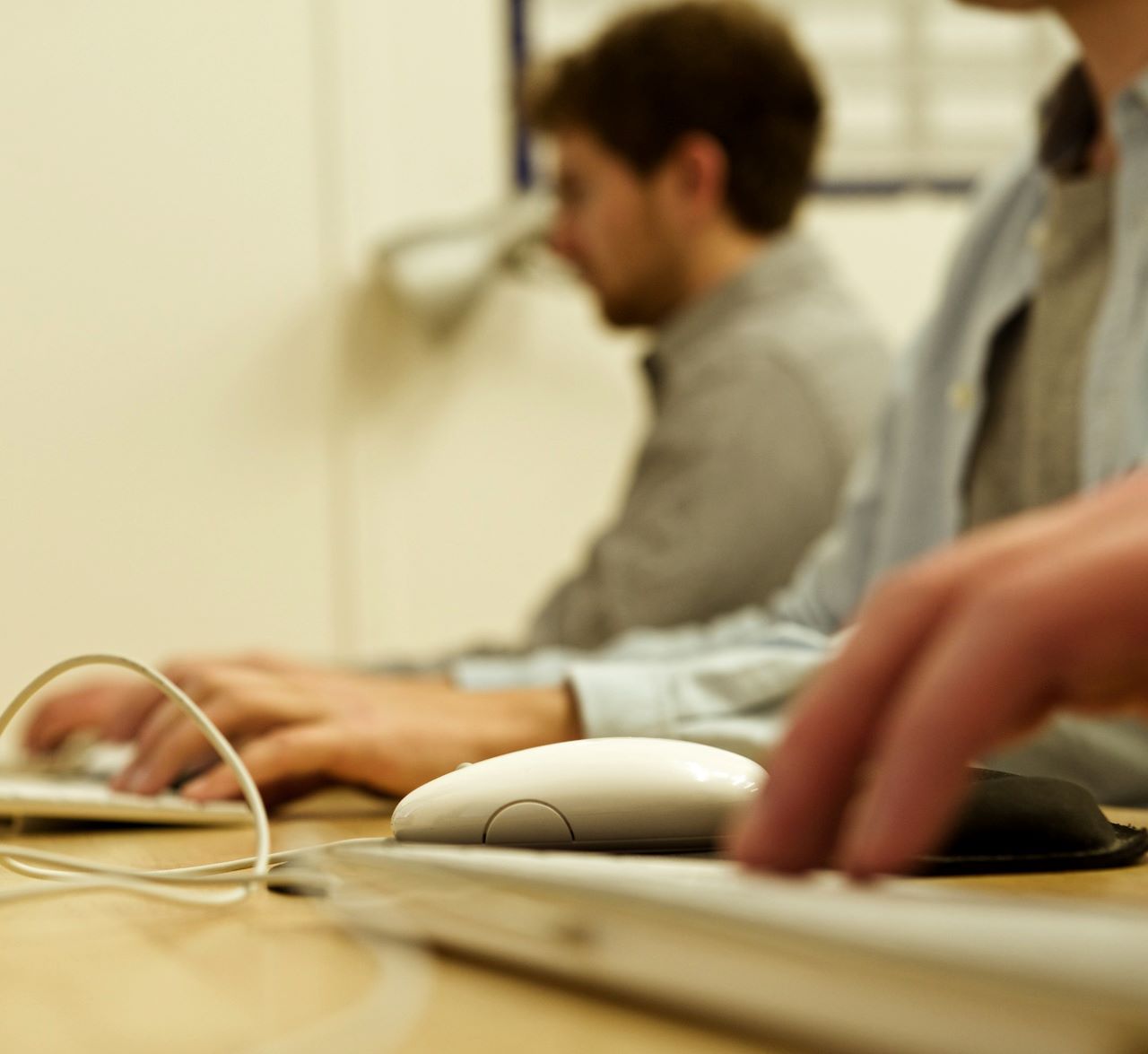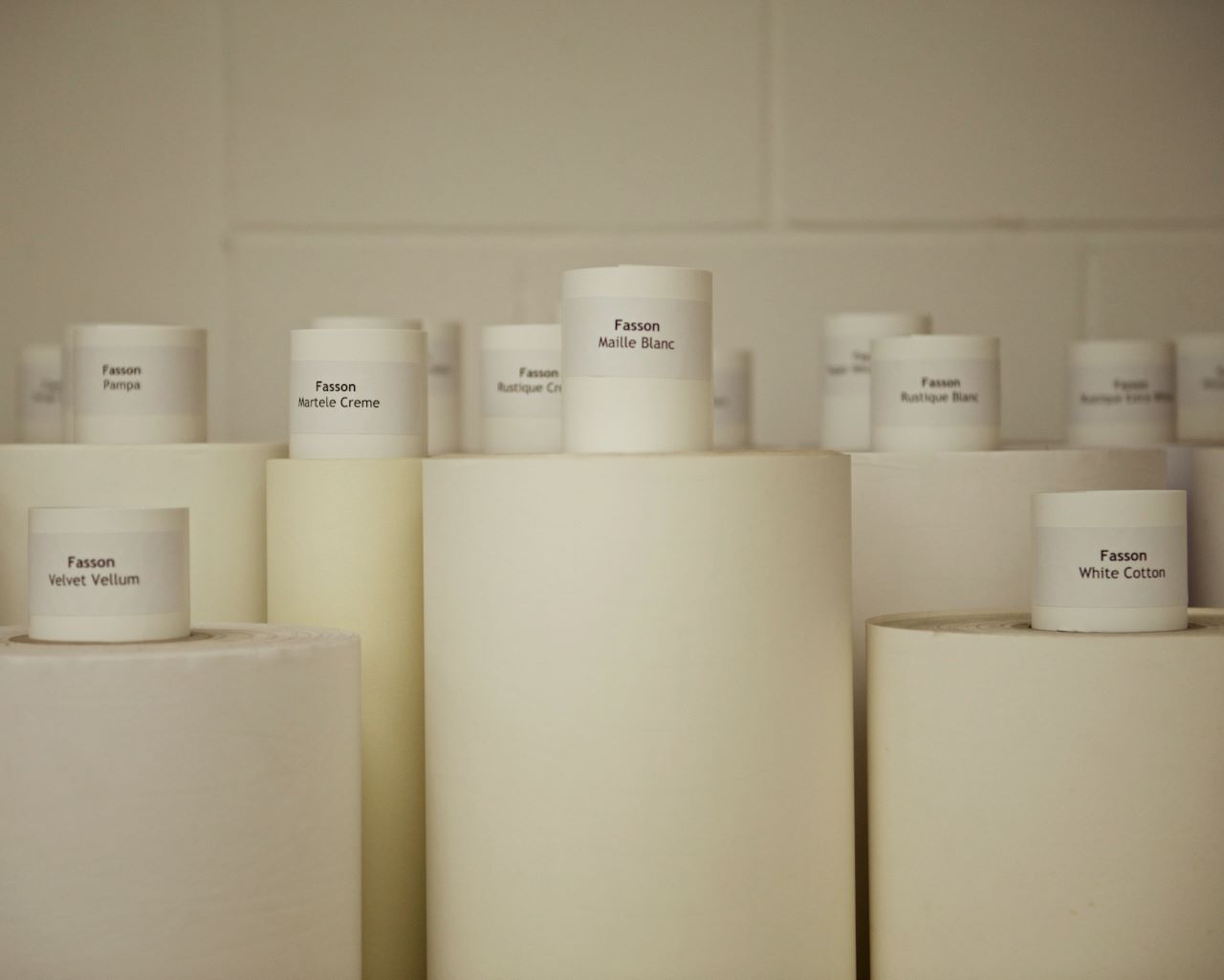 01
MATERIAL SOURCING
Delivering our clients' creative vision is more than just advising on the print process. The substrate also plays a big role in achieving this. We have an extensive materials library for our clients to explore and an even bigger network to help source the perfect canvas for your print.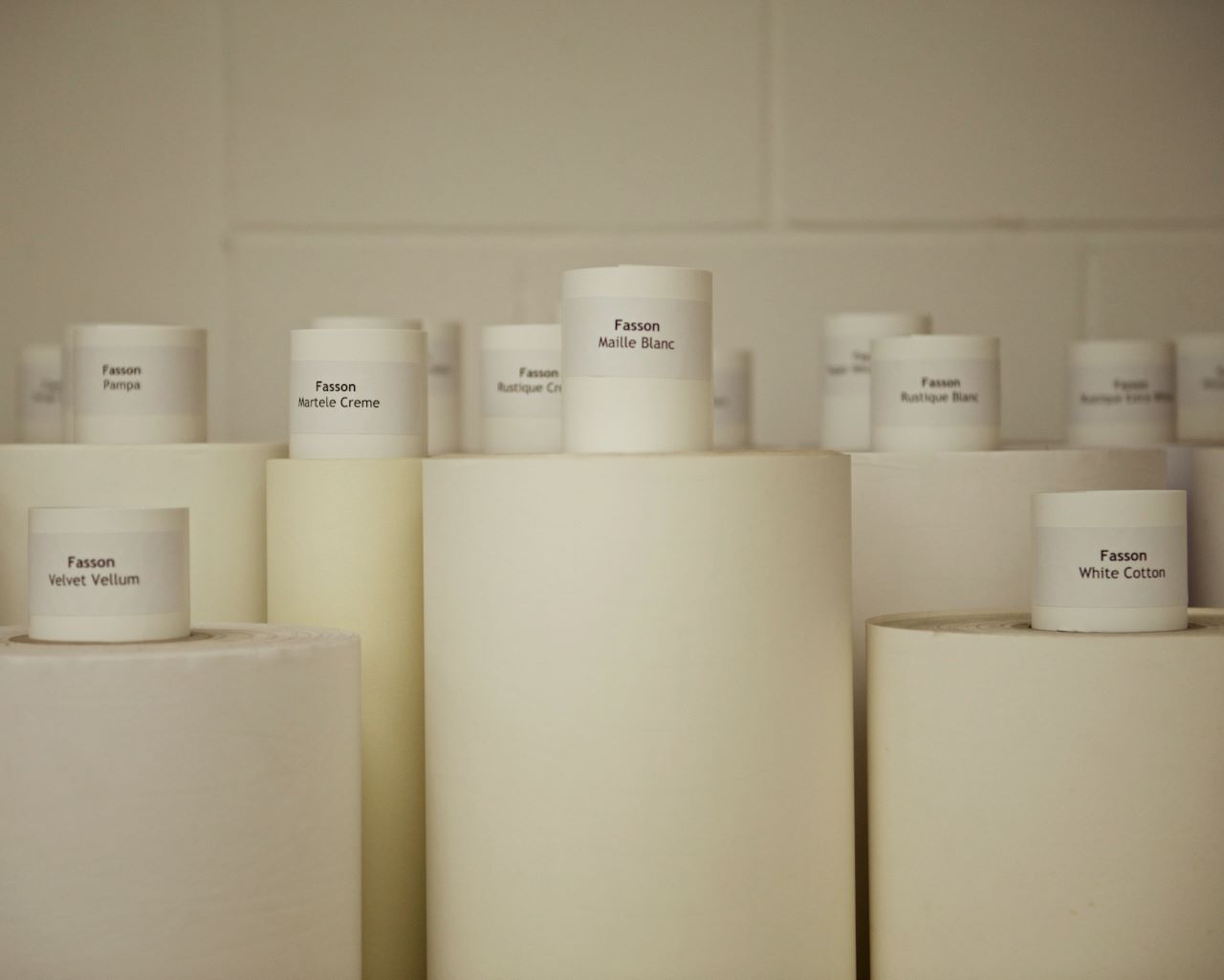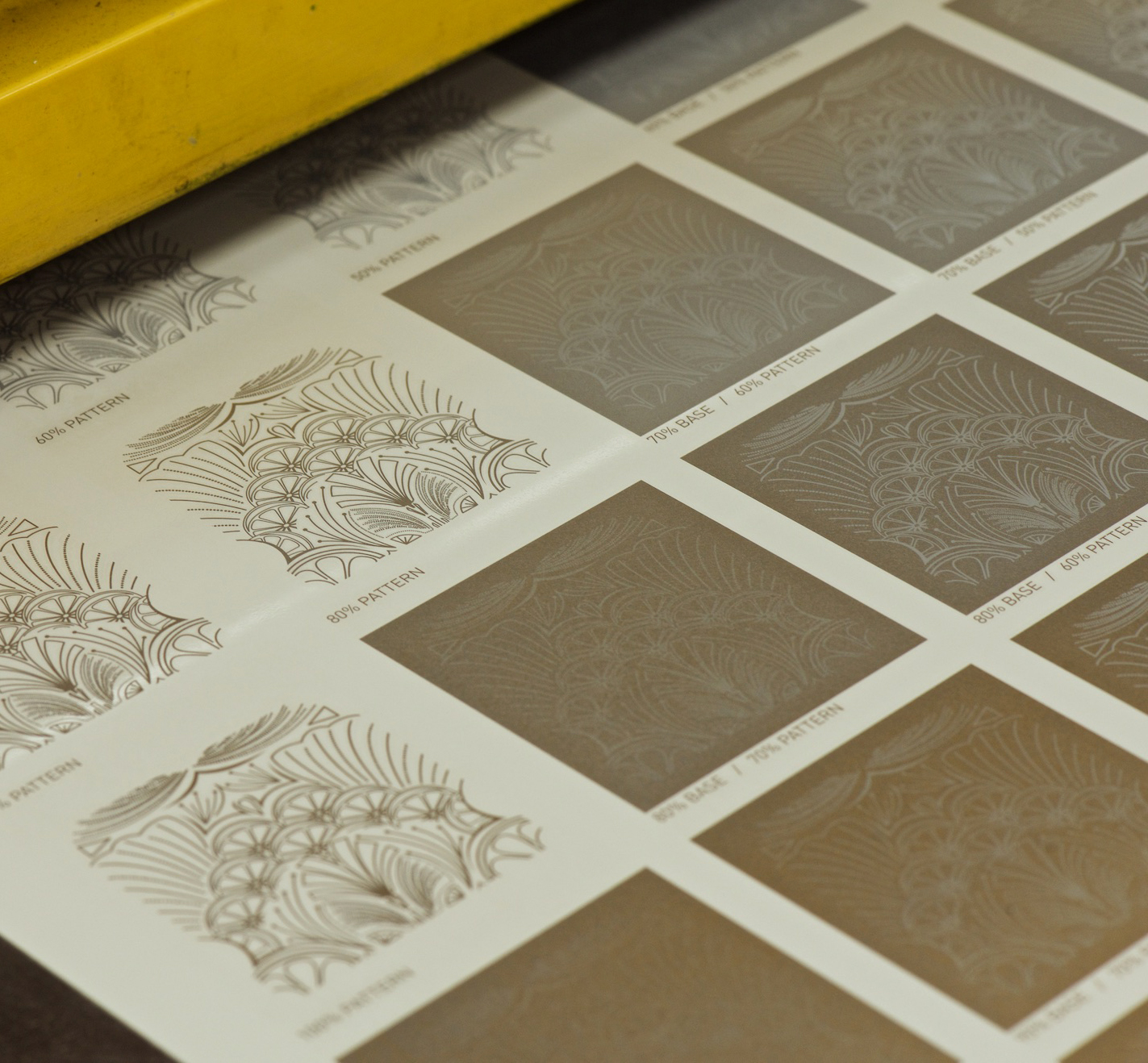 01
TEST SHEETS
We often find that there is ambiguity on how our clients envisage their creative idea. To help clarify, we offer a test print service that will lay down variations of colour, colour combinations and show a variety of finishes and effects. This gives the reassurance that the final mock-up will look exactly as envisaged.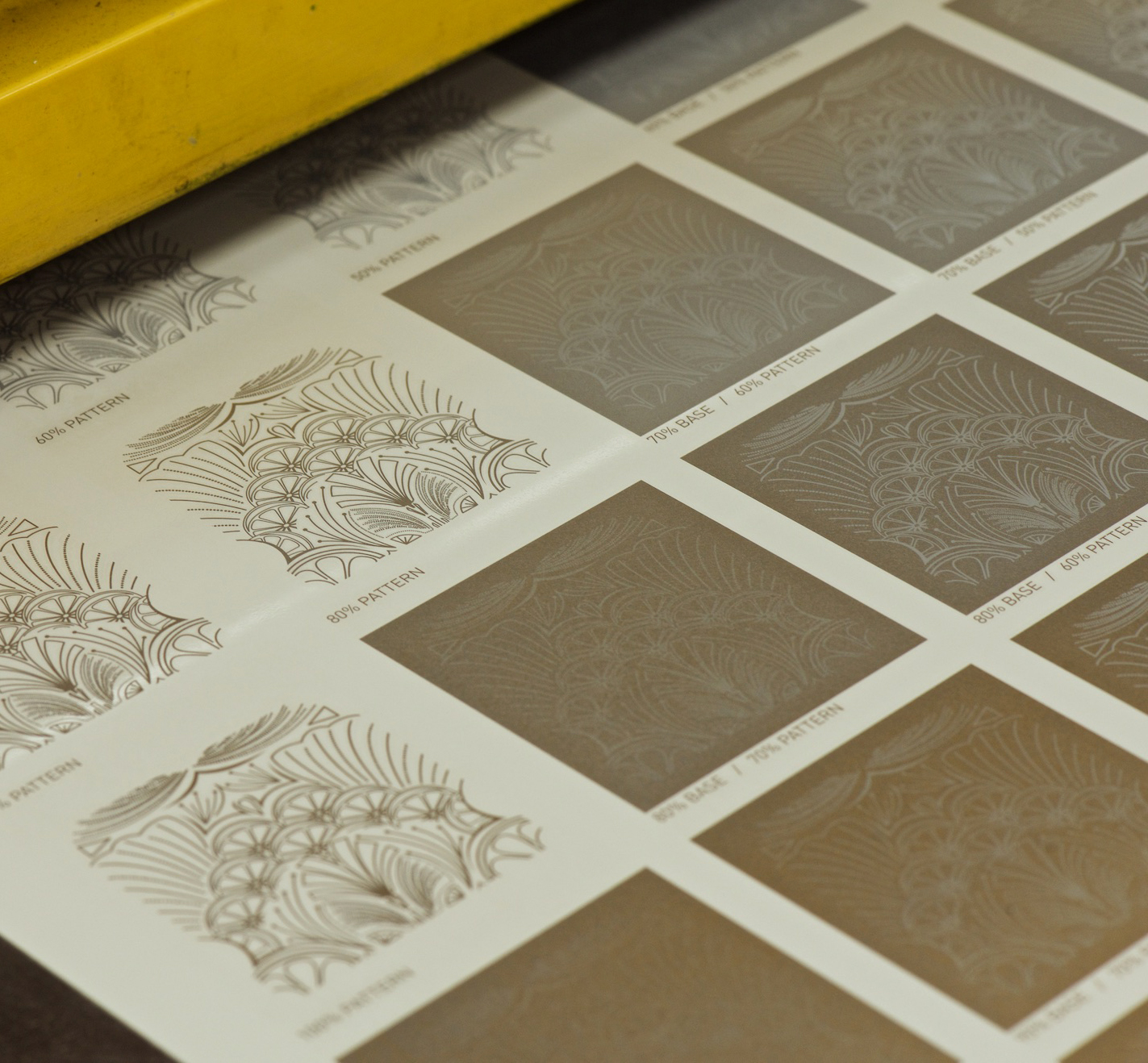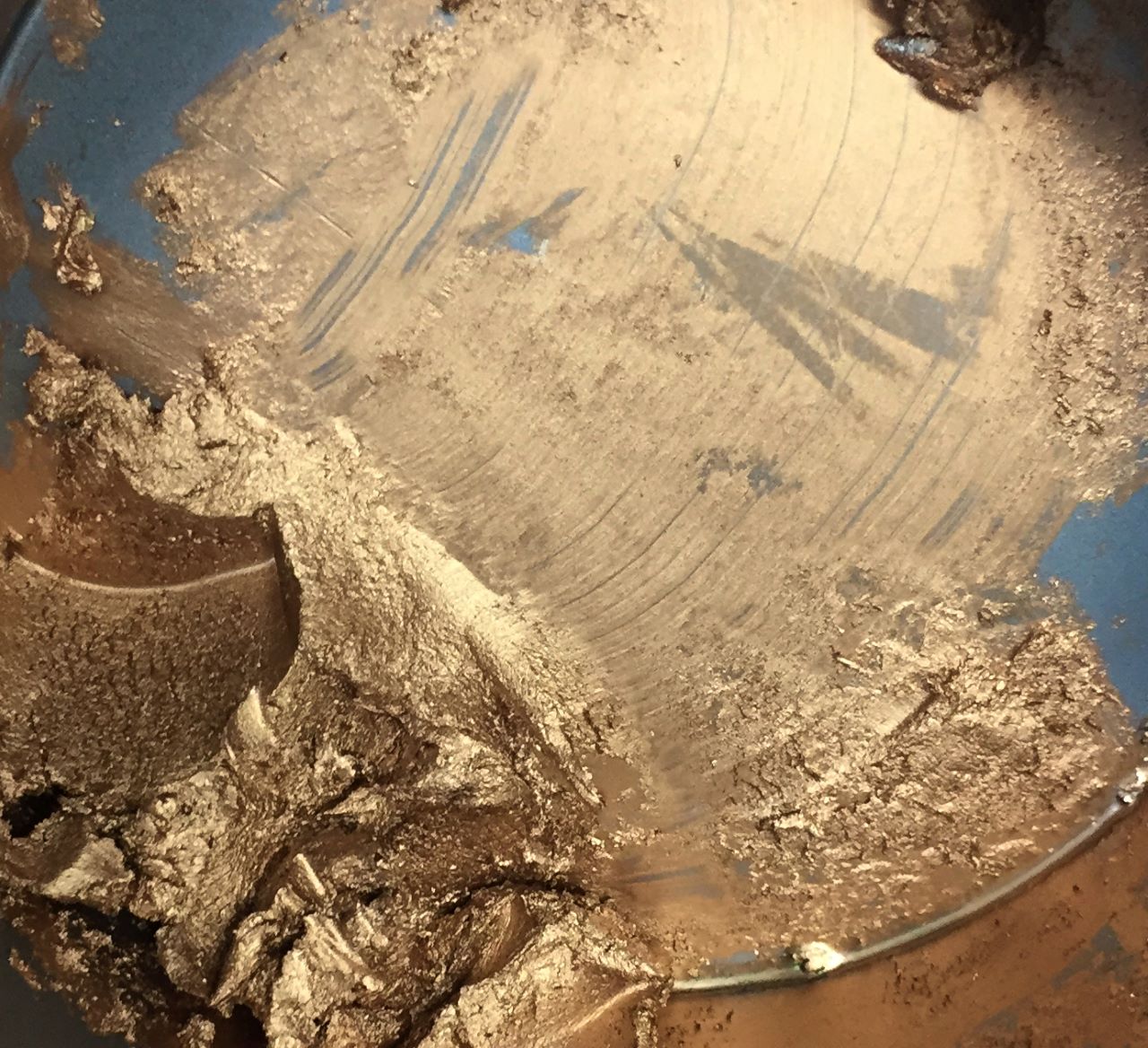 02
PRINTING
We are experts in print across litho, silkscreen and digital and know how to get the best out of our machines.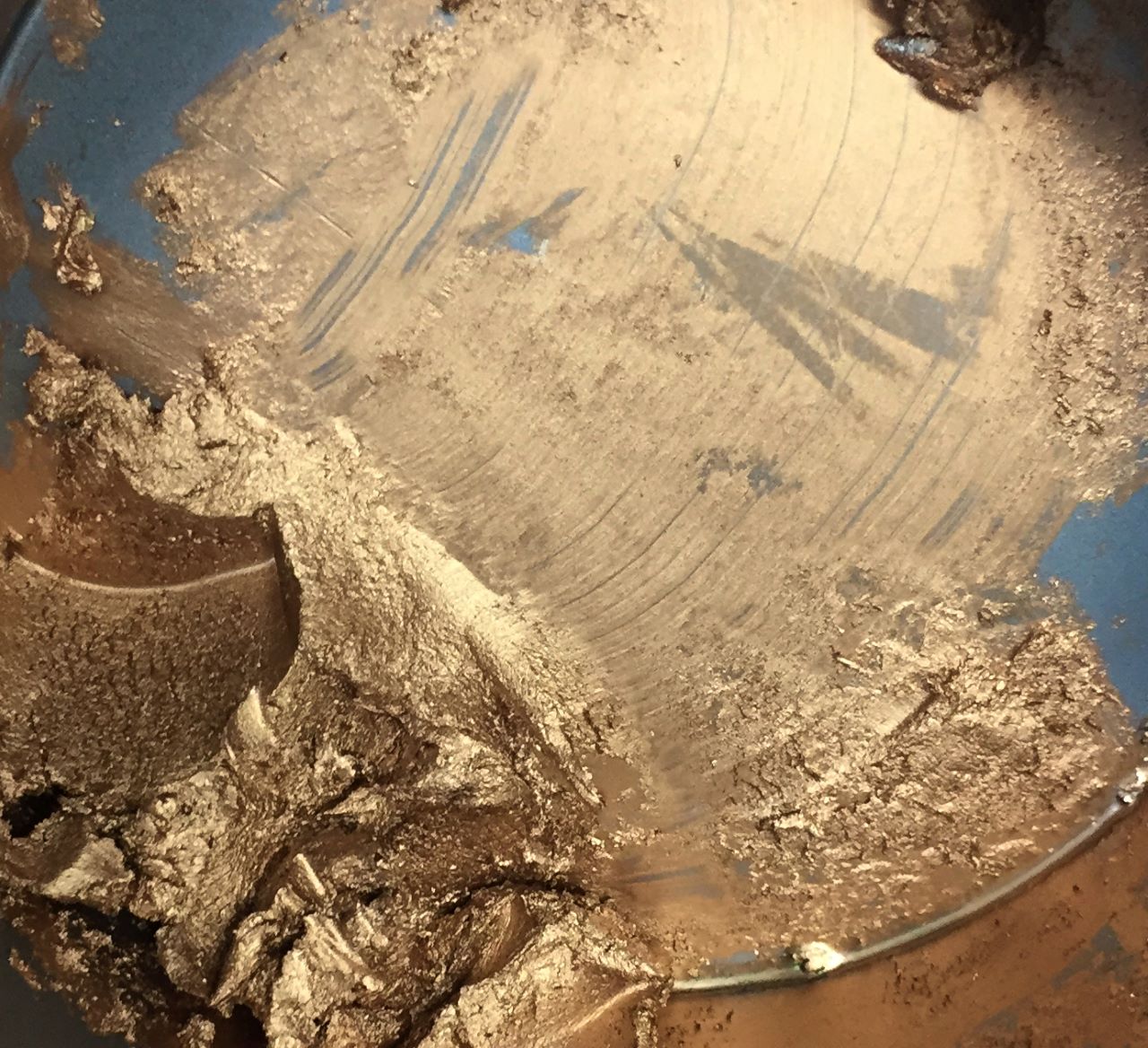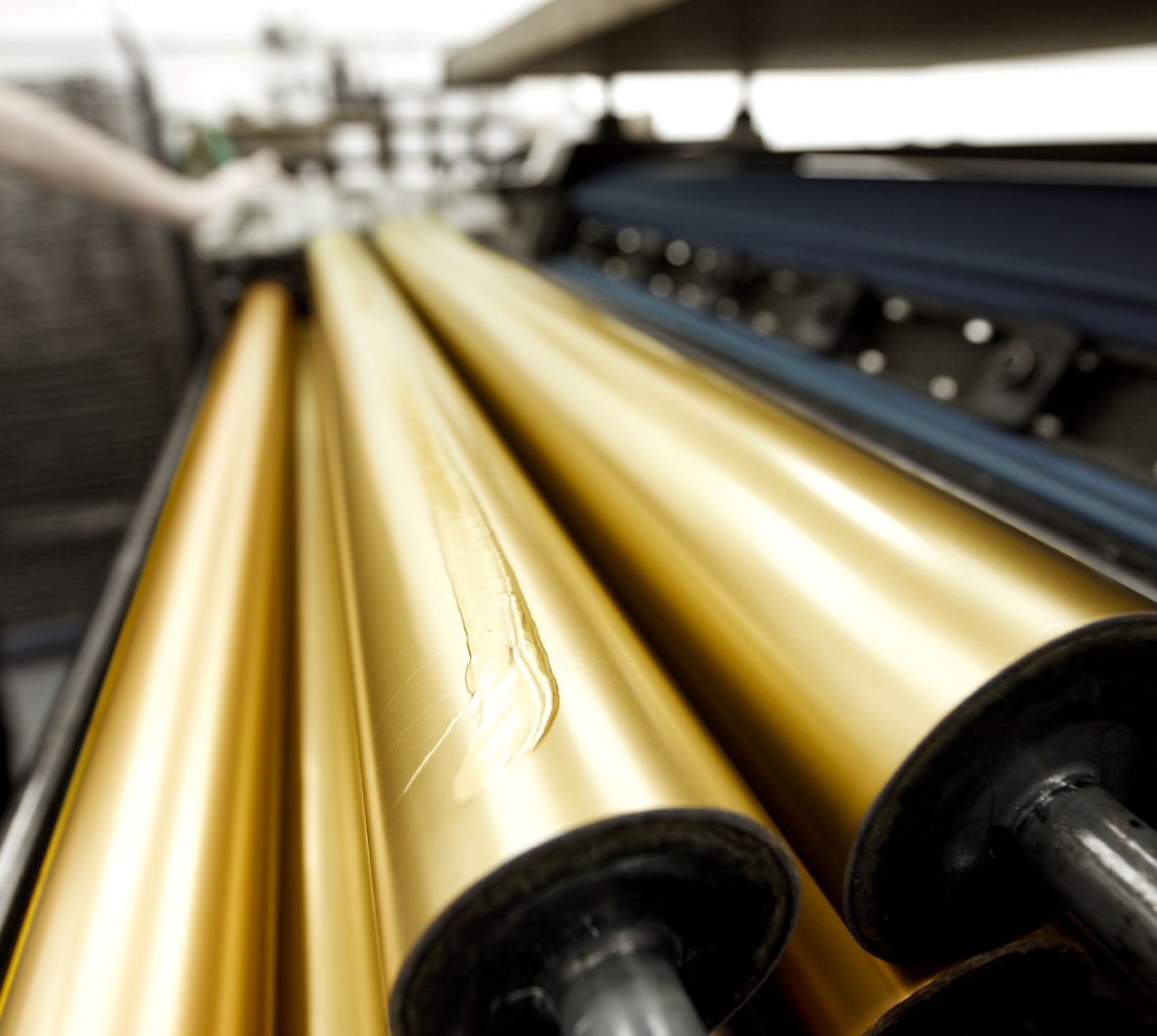 02
LITHO PRINTING
We have 9 hand fed, hand inked, B1 size flatbed Dainippon and Korex litho proofing print presses. In the hands of our highly experienced proofers these machines allow us to print exceptionally high quality mock-ups with no compromise on number of colours, colour accuracy or tonal work.

These presses give us the opportunity to print on a wide range of substrates from self-adhesive labels, through boards of all gauges to all kinds of flexibles. Clients are welcome to watch the prints as each layer of ink is added – it is fascinating to see!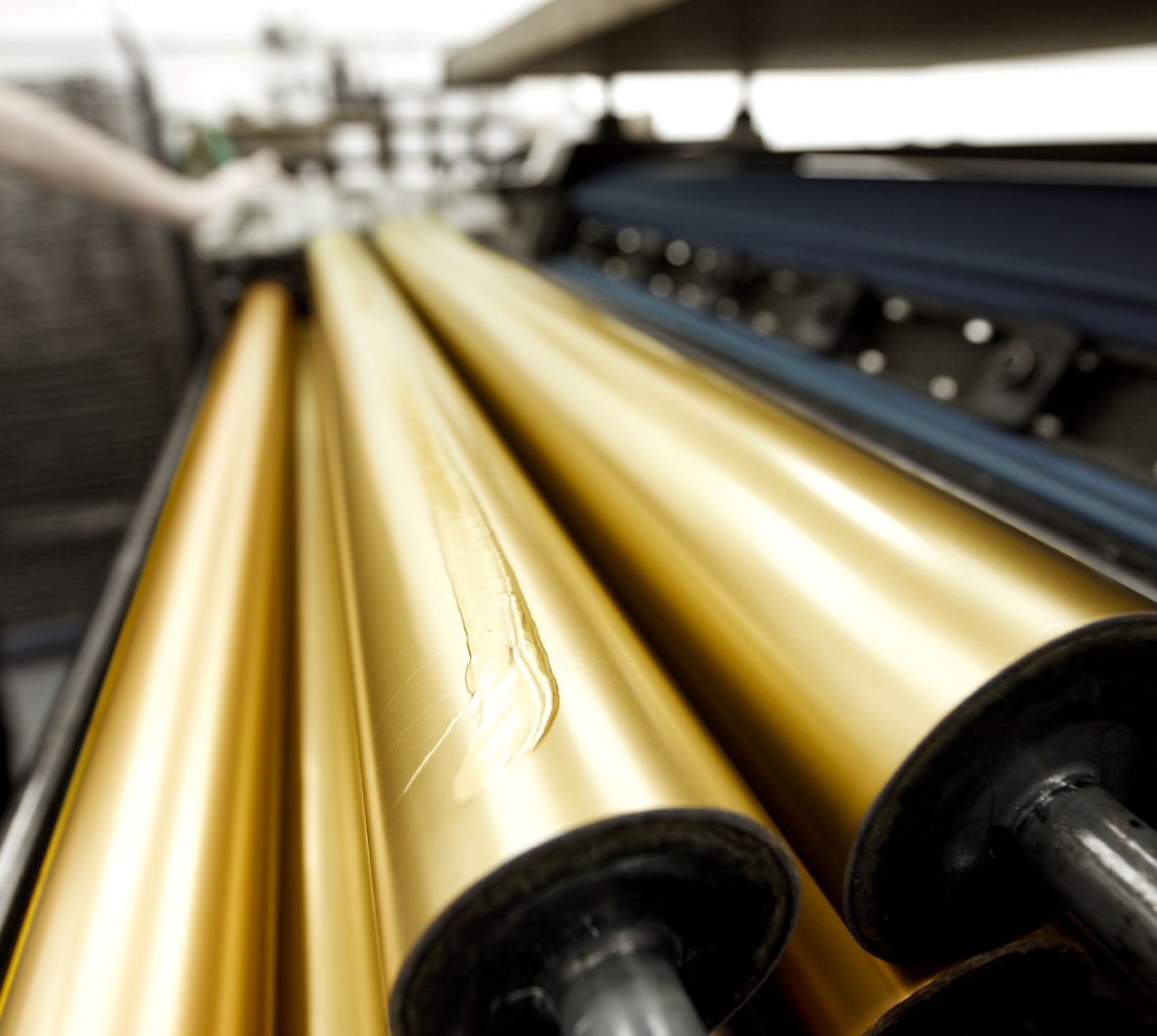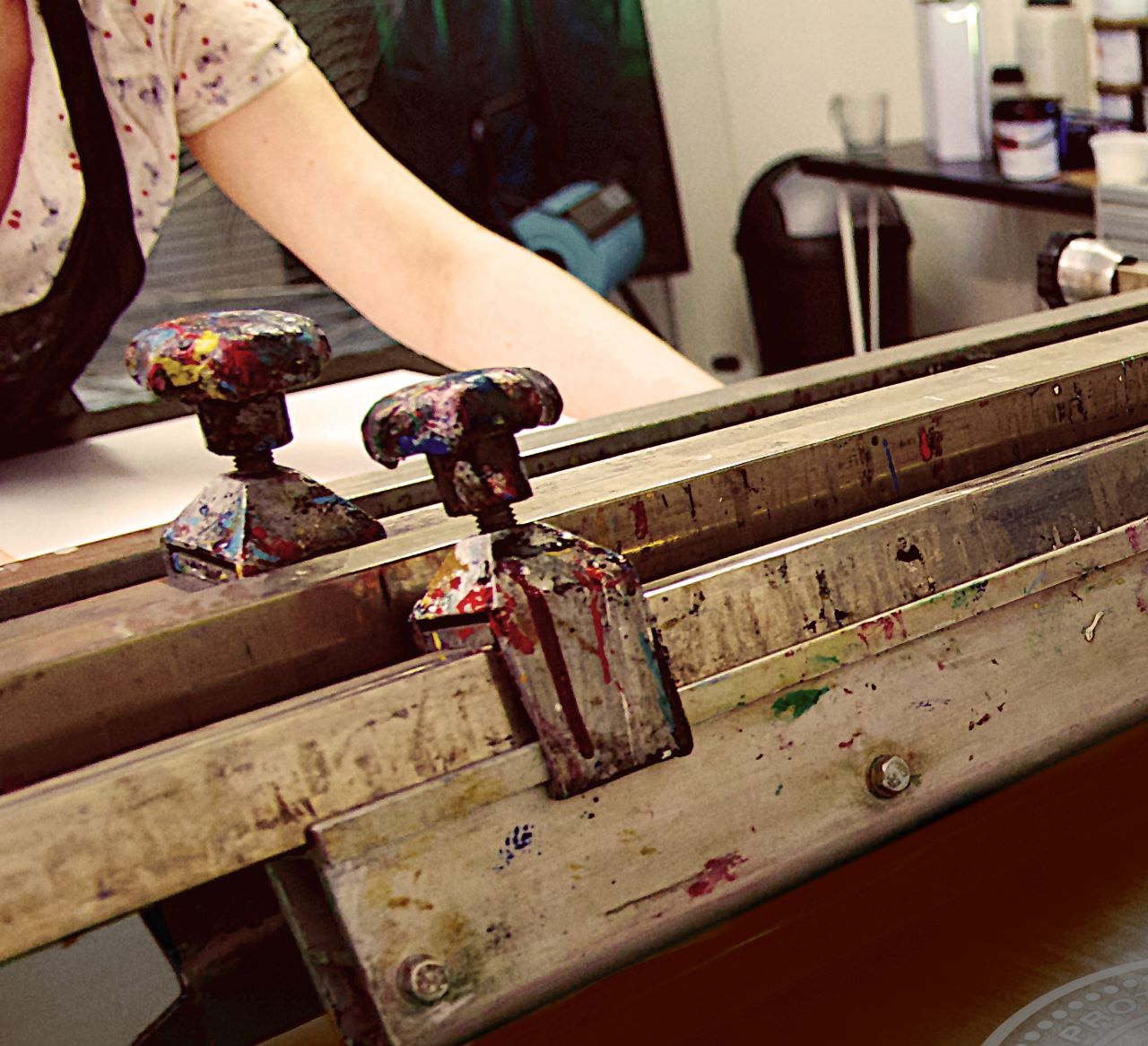 02
SCREEN PRINTING
We have one semi-automatic Svecia machine that allows us to print up to B1 size. Screens are made in-house and inks are mixed and applied by hand in this true craft print process.

This traditional technique allows us to apply specialty inks such as glitter and pearlescent, not achievable by any other process. The laydown of ink is thicker than the litho process so you can have a more opaque and beautiful tactile appearance to your mock ups. Clients are welcome to witness the process but, be warned, it is a bit of a messy one!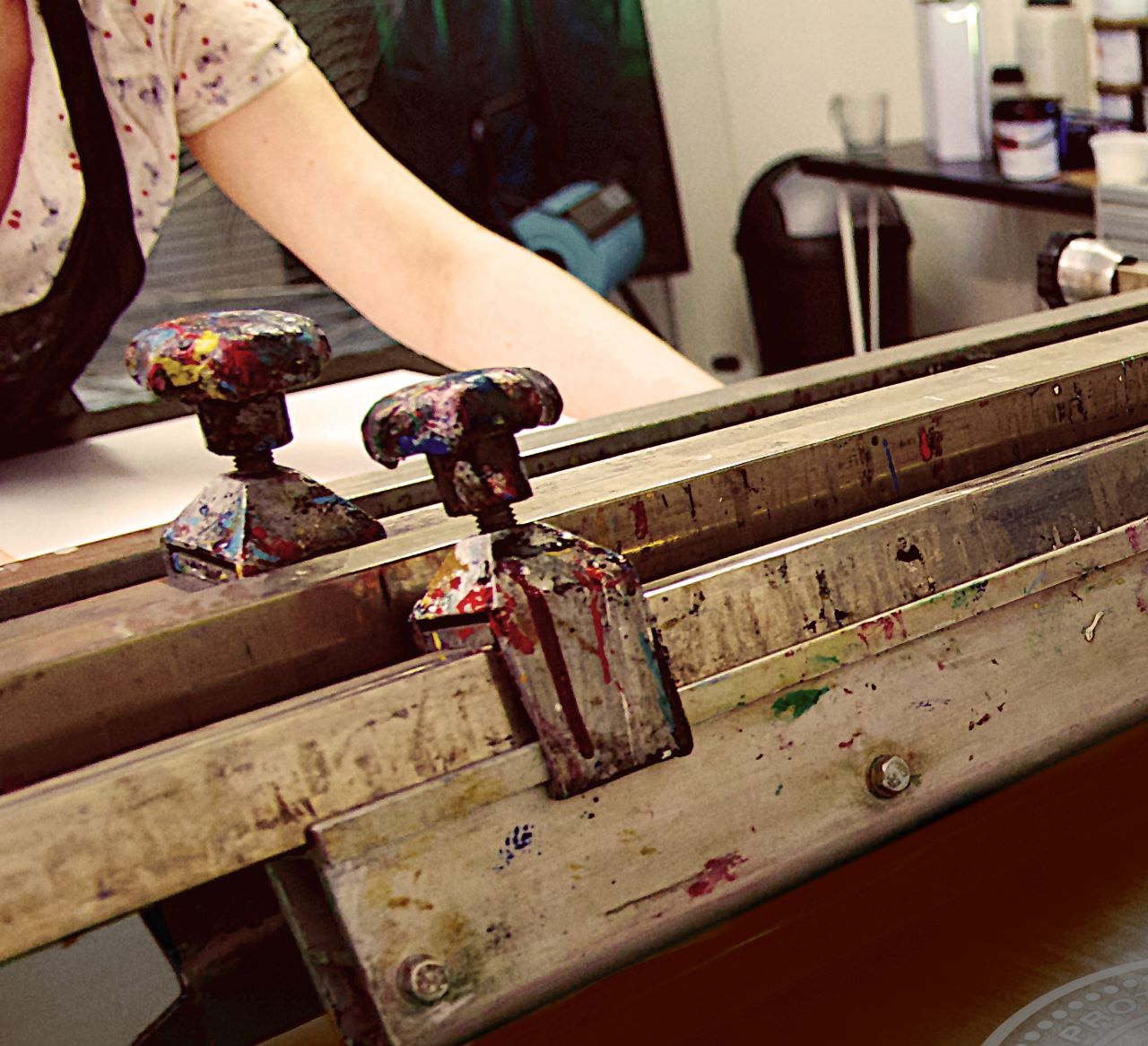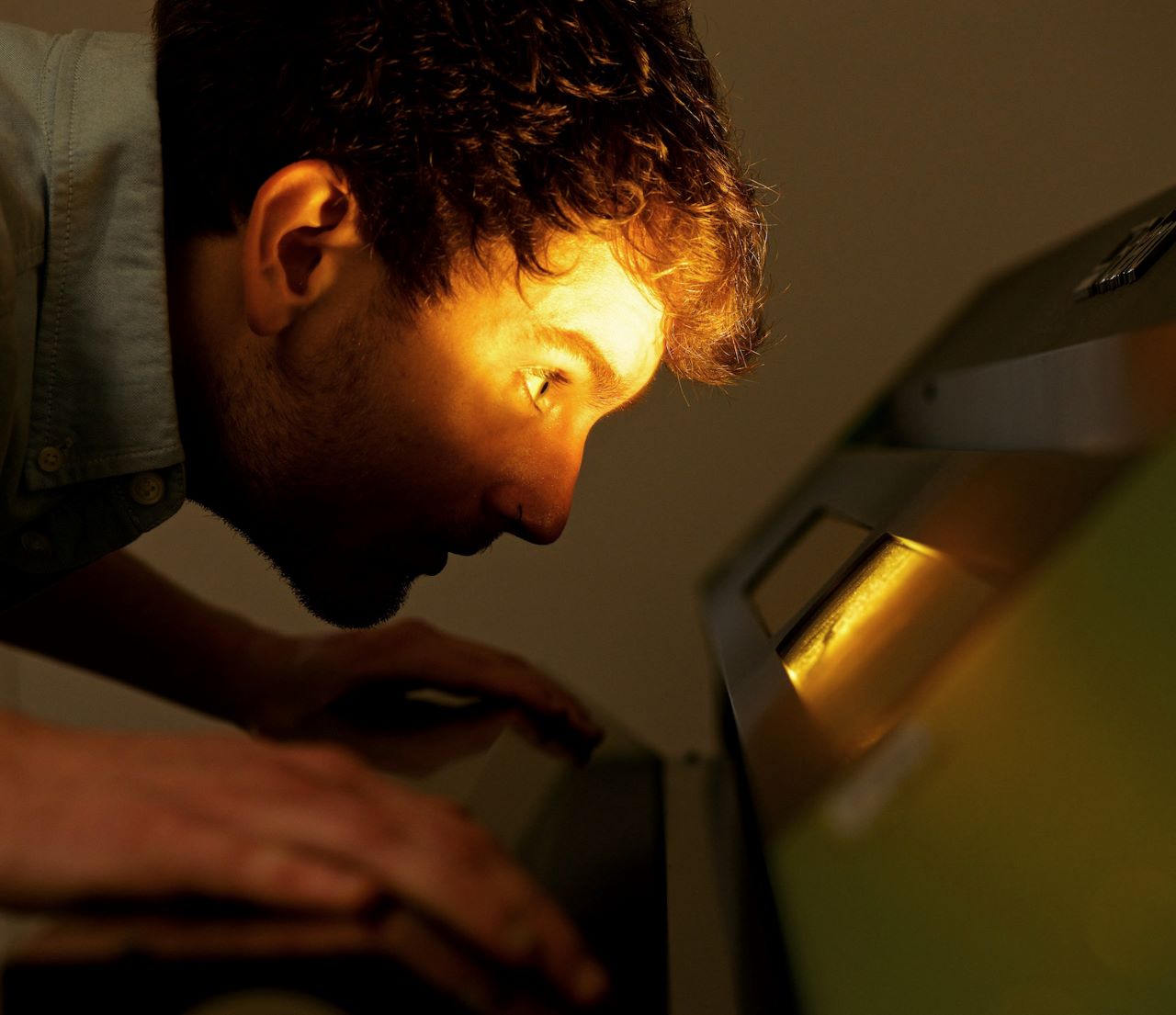 02
DIGITAL PRINTING
The world of print is moving at a rapid pace. This is why we have invested in game changing Versa UV and Mutoh digital printers, that can magically print on all thin and flat substrates from industry standard label substrates to wood laminate and plastics.

These incredible machines are operated by our digitally savvy technicians whose training allows them to get immediate high quality results. Whether it be on the Versa's CMYK, white, and varnish print heads or the Mutoh's extended colour gamut achieved from its CMYK, White, Orange Green & Violet heads, we have all bases covered. For clients with budget constraints, or for first draft mocks, this opens a door to high quality mock ups without compromising quality or creativity.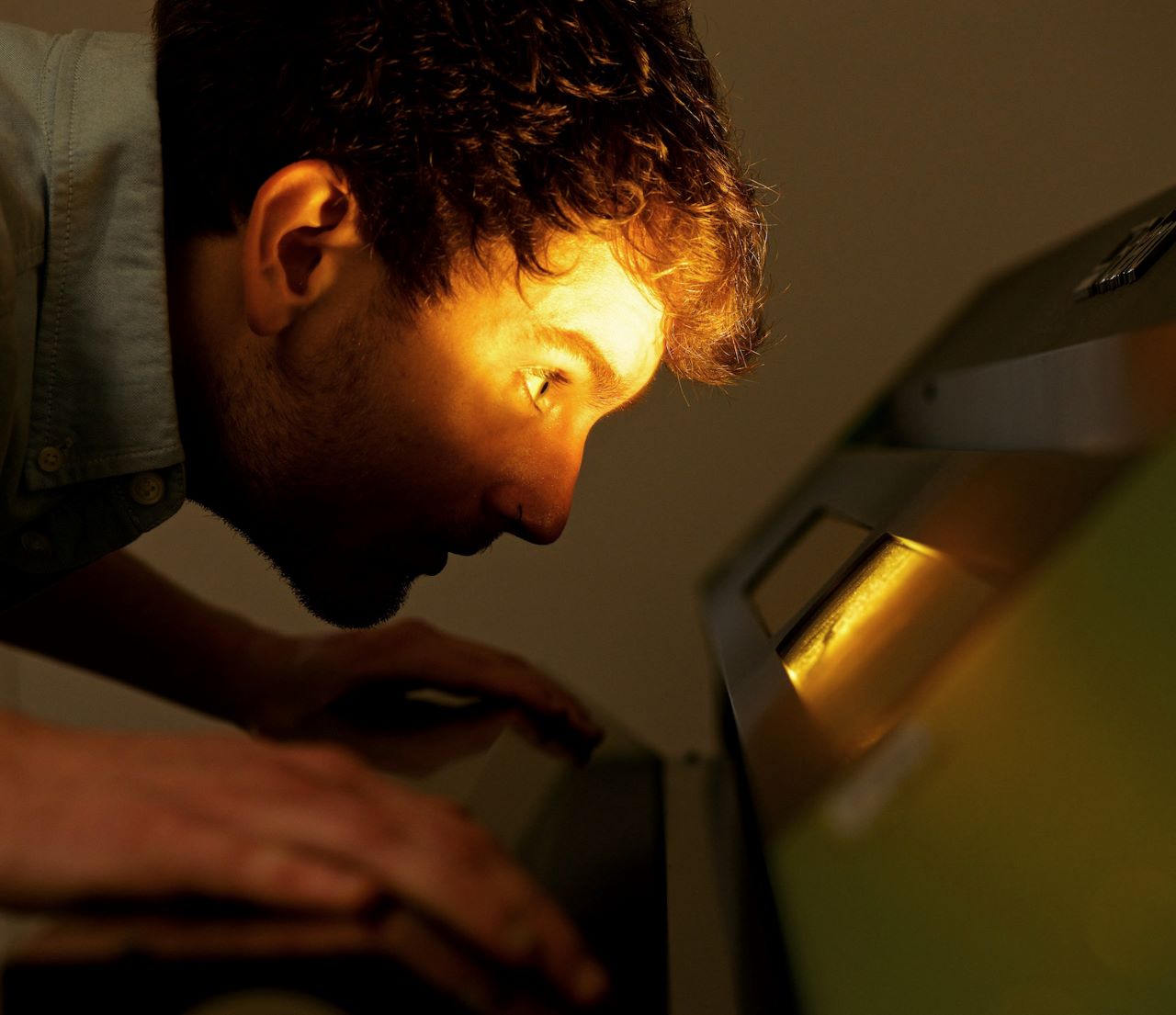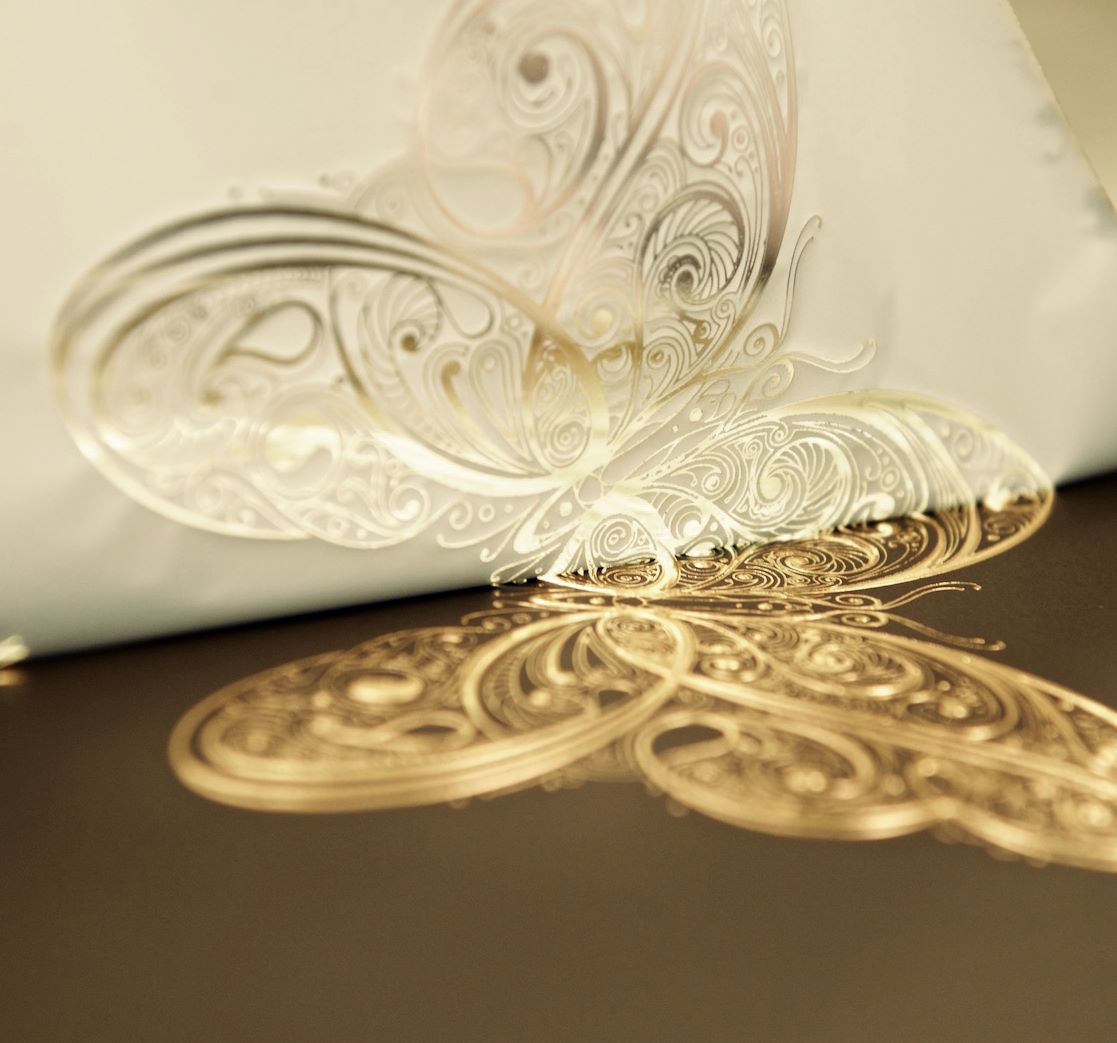 03
FINISHING
Our broad range of finishing facilities are under one roof, ensuring we can manage both the quality and timing of production.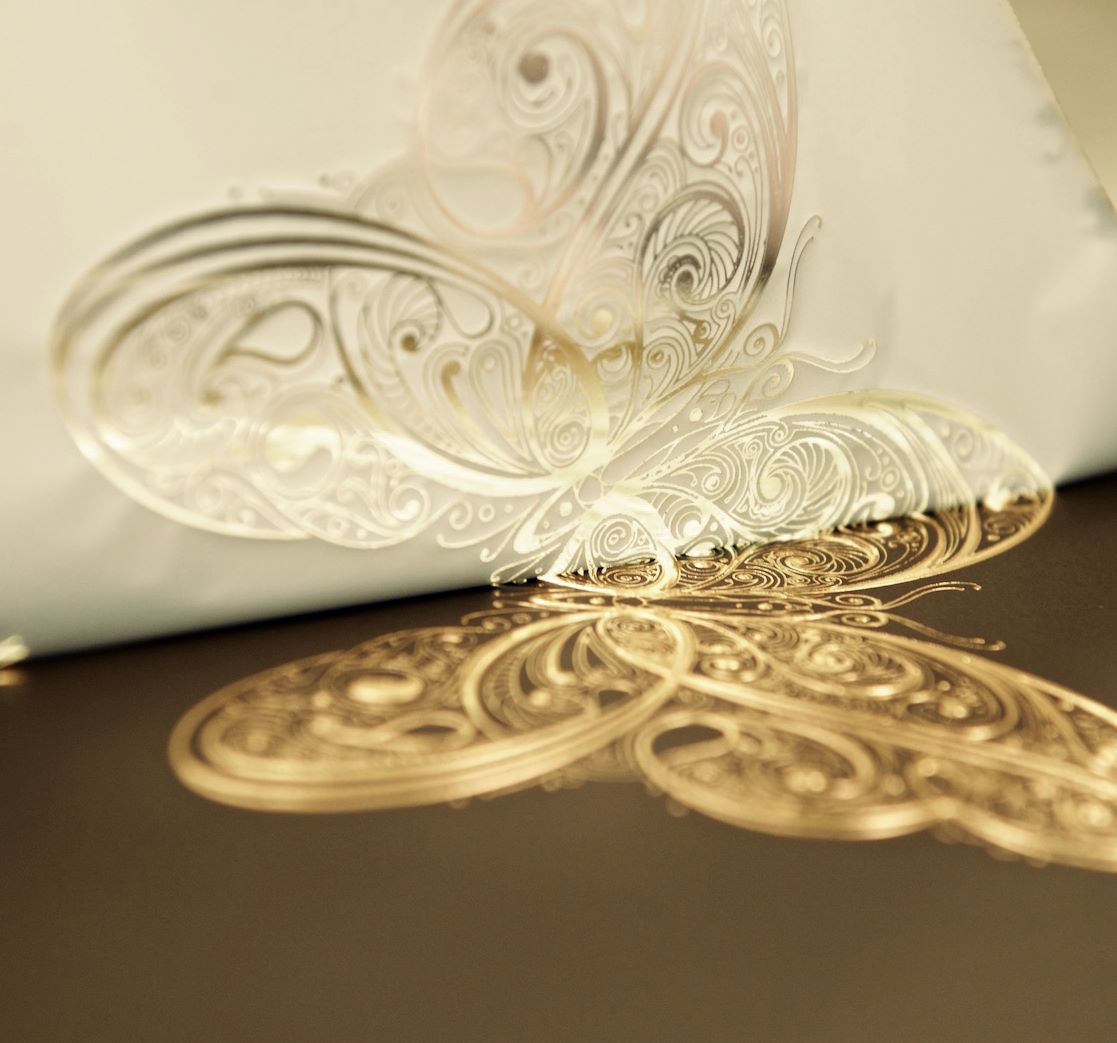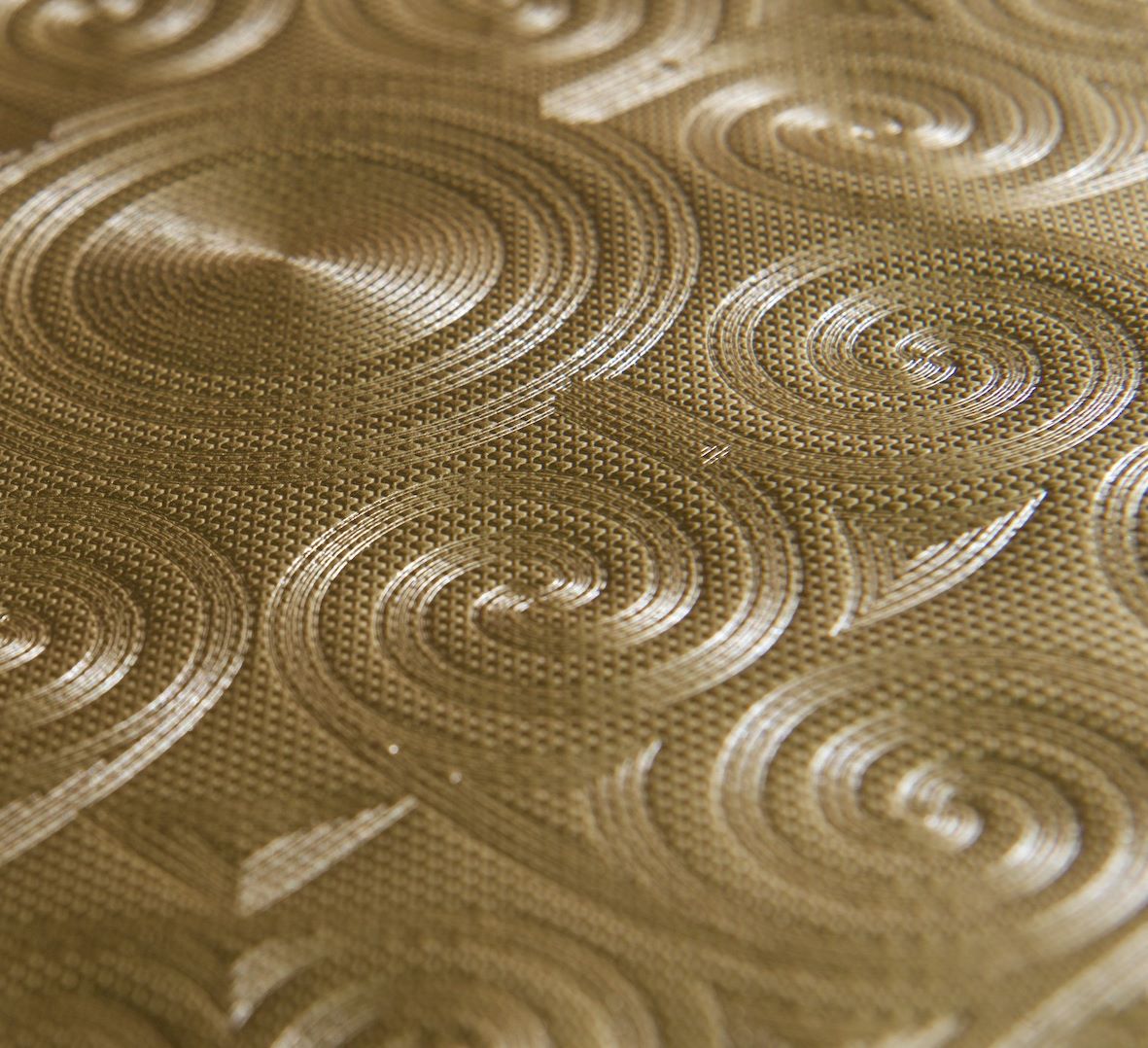 03
EMBOSSING/ DEBOSSING
We have invested in both modern and heritage machinery to allow us to carefully and accurately craft all style of embossing and debossing from standard style through complex multi-layering to mesmerising sculpted effects, our experienced technicians, tooling and machinery can deliver all.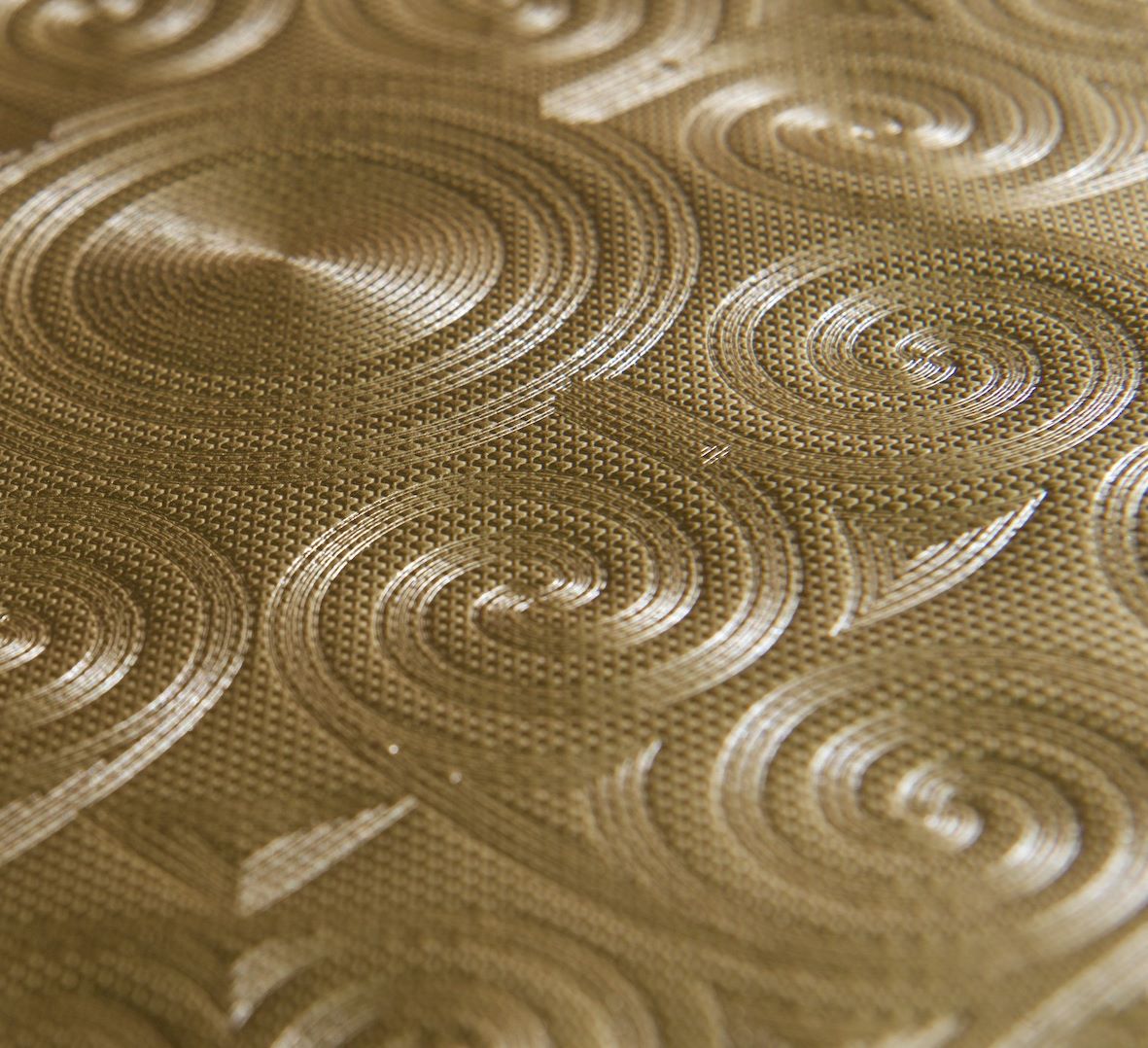 03
HOT & COLD FOILING
Hot and cold foiling predominantly produces matt, satin and gloss metallic finishes. The specific foil process is selected dependent on the base substrate, the required end result, amount of coverage and other print finishing processes being applied. Our technician is there to help advise on the best approach.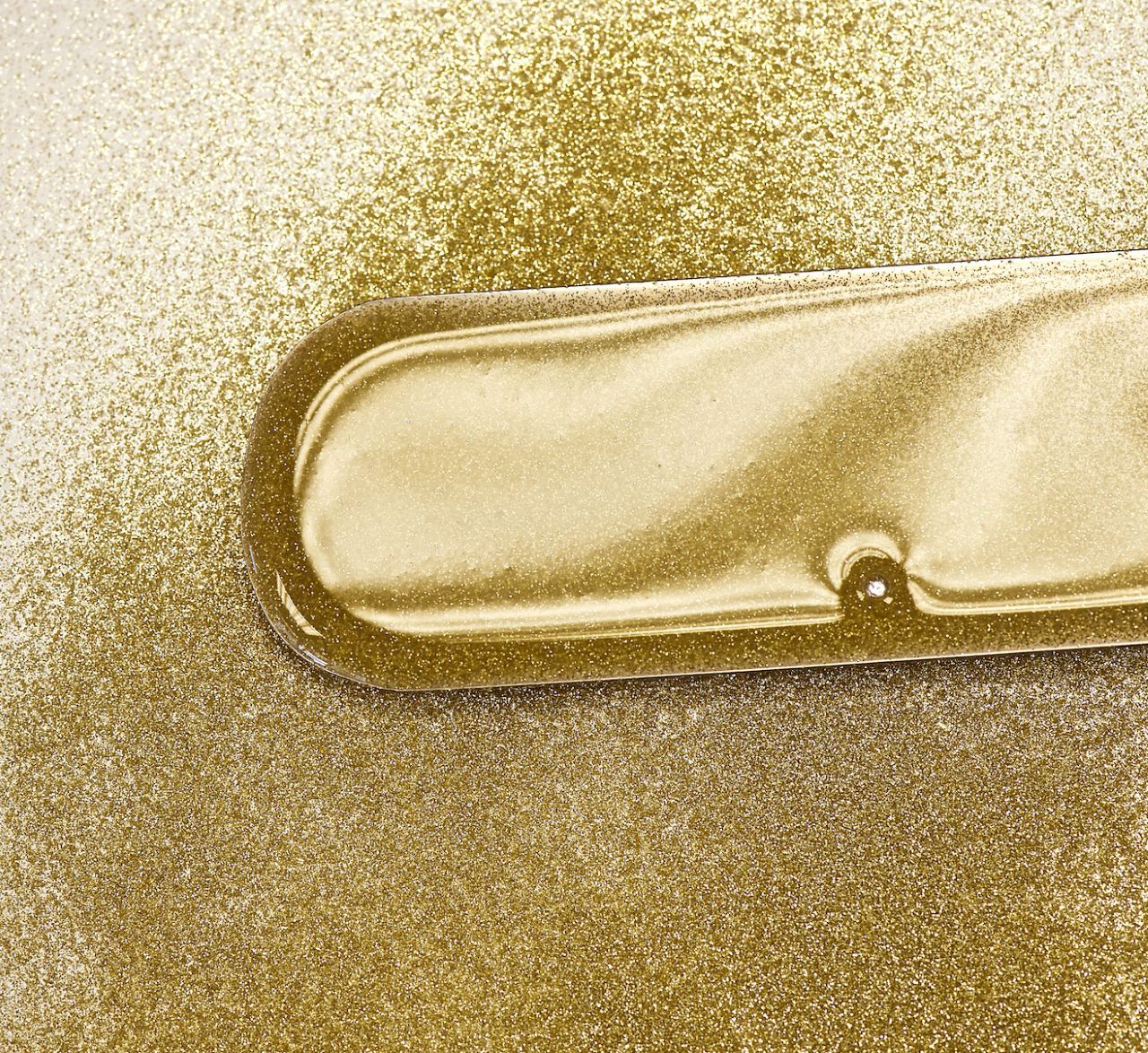 03
VARNISHES
There is a multitude of amazing varnish finishes available from pearlescent, through iridescent and various levels of gloss, matt or high build. Each one is best applied through different processes and we are here to help guide you through the best way of applying them.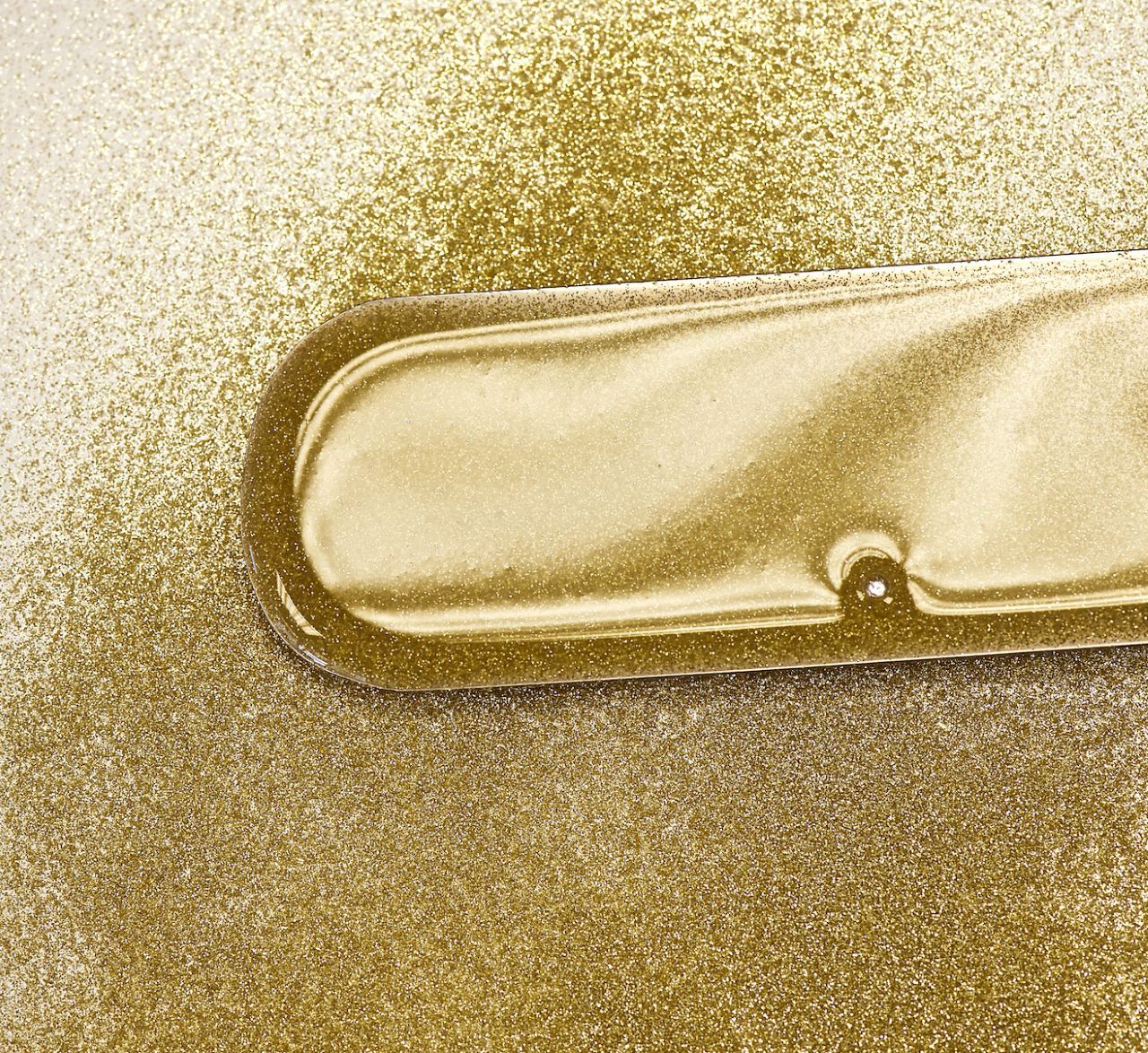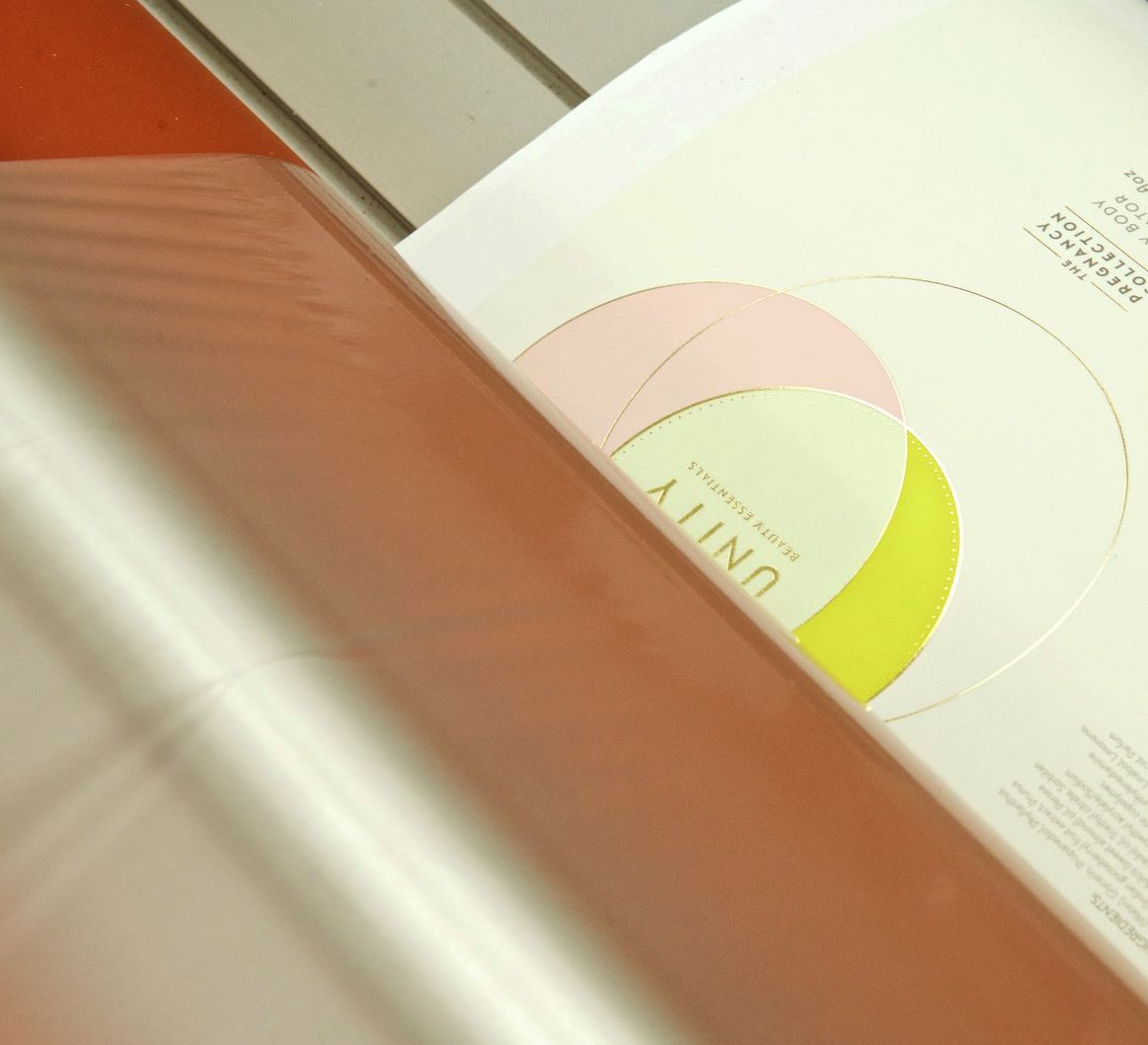 03
LAMINATION
Not regarded as the most exciting bit of kit, the DH1100 Laminator is however a very useful one. Performing a multitude of functions, from sensory soft touch finishes to sticky finger protection. With a 710mm bed width we are sure whatever your packaging size we've got it covered - if you'll excuse the pun!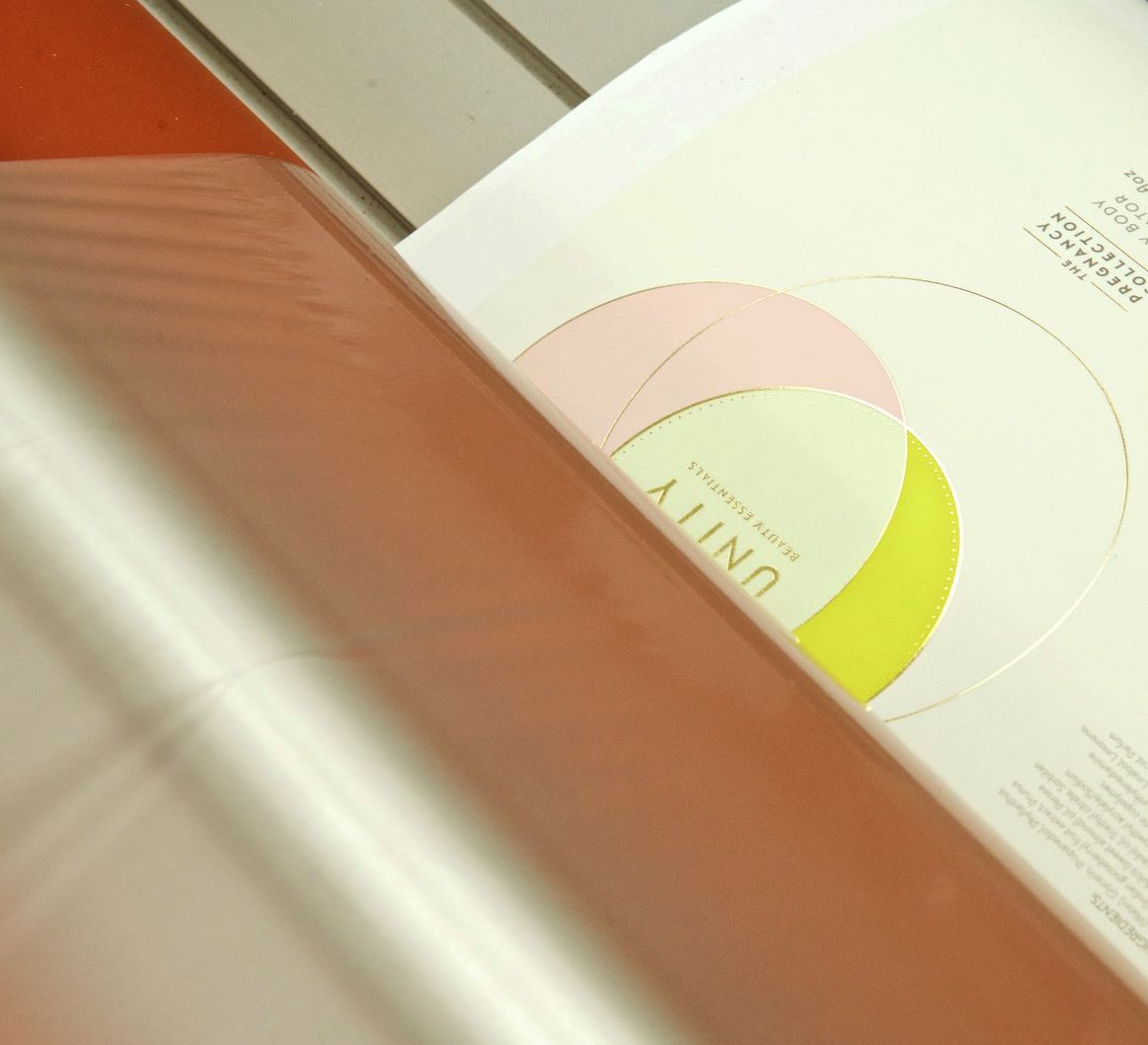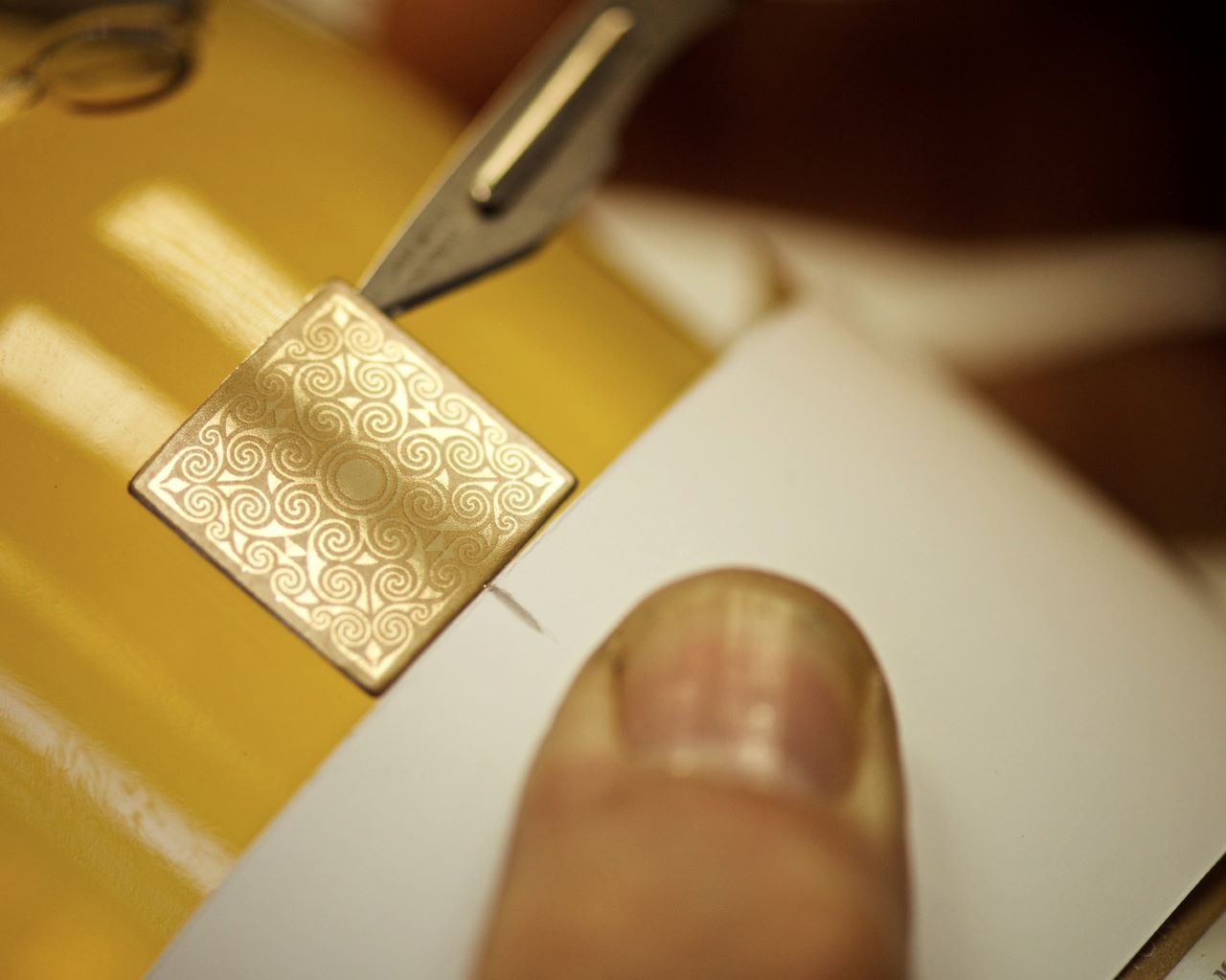 04
3D MOCKUPS
Taking a beautifully printed and finished flat sheet and creating a 3D mock-up suitable for your needs requires a delicate and accurate touch, our team has the experience.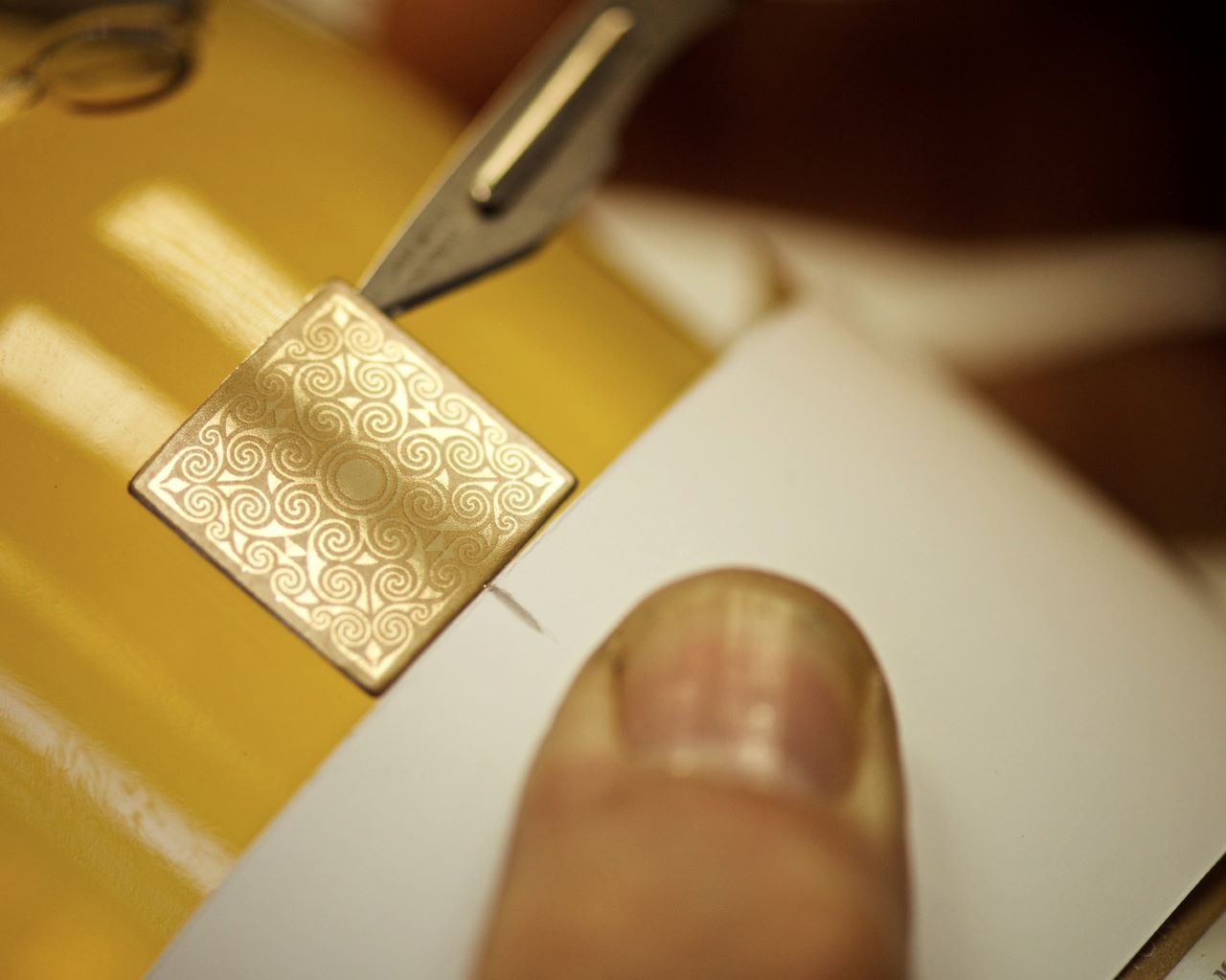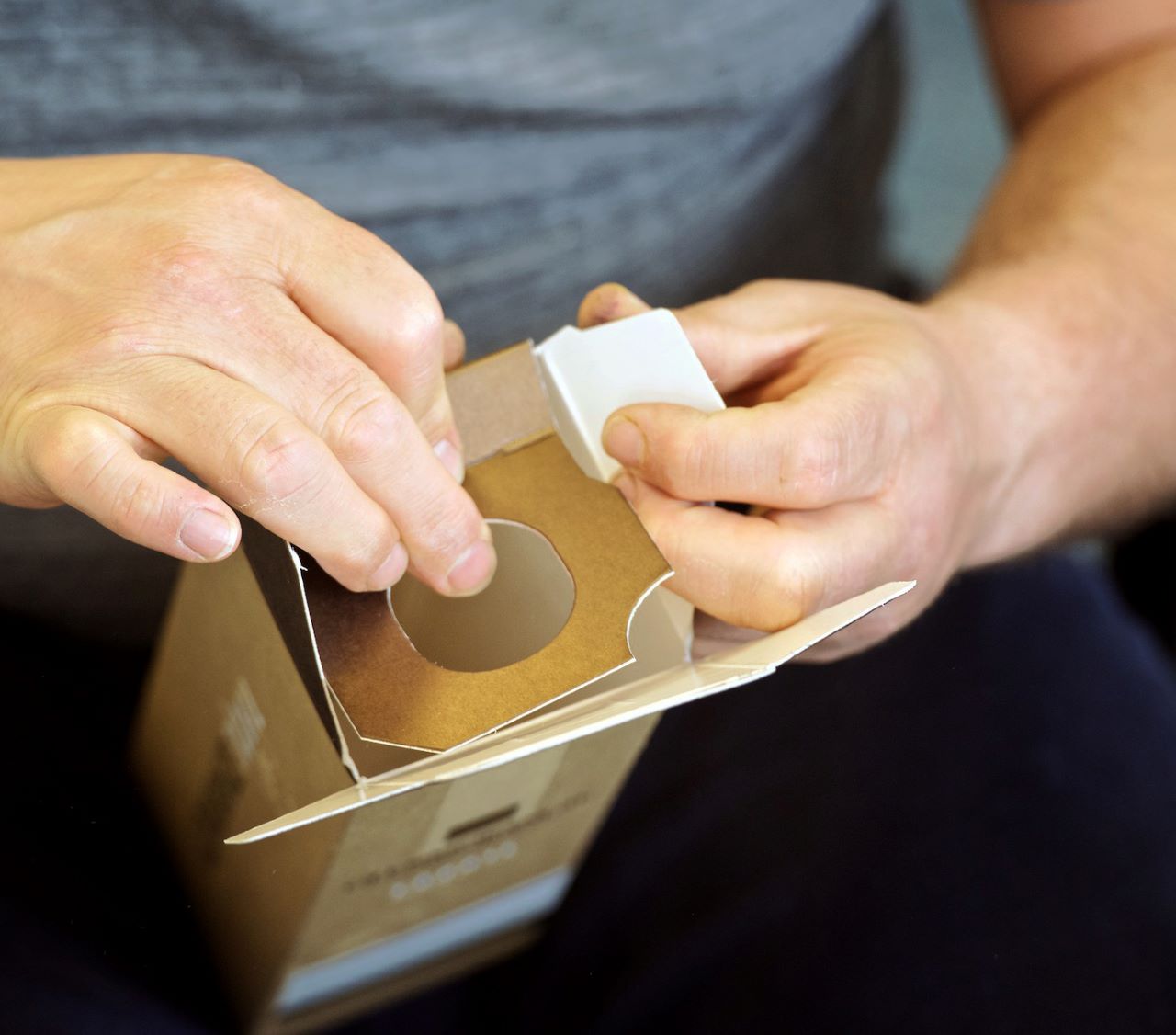 04
CARTONS
Our clients' design vision is not of a flat sheet but of a full 3D mock-up. Using either of our traditional die-cutting facility or our digital flat bed cutter, we transform our beautifully printed flat sheets into fully assembled and working cartons.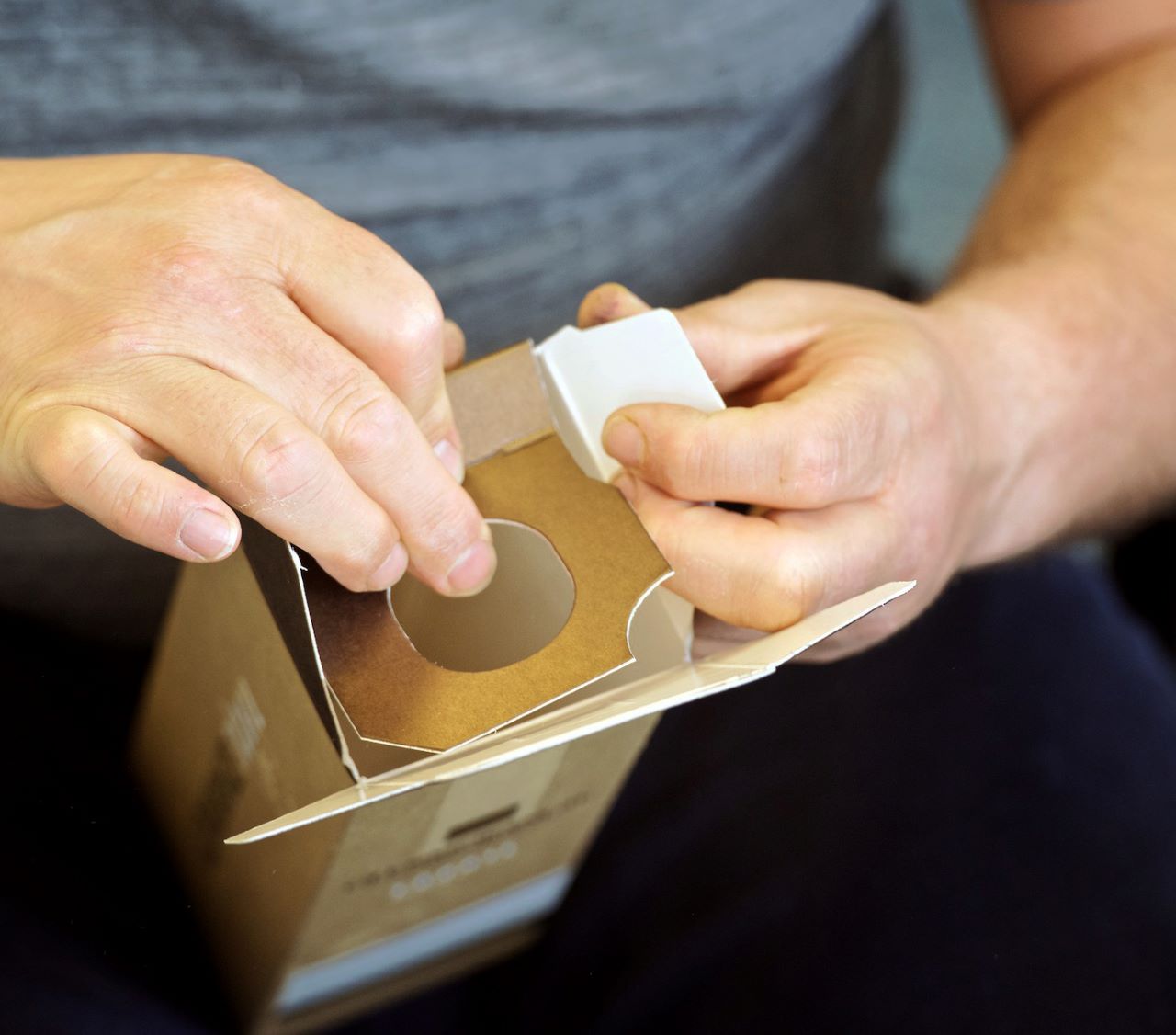 04
BOTTLE DRESSING
Dressing a bottle accurately is vital to ensure all the due care and attention that went into creating the printed labels are not ruined by a misplaced or wonky application. We use jigs, guides and a steady hand to make sure this never happens.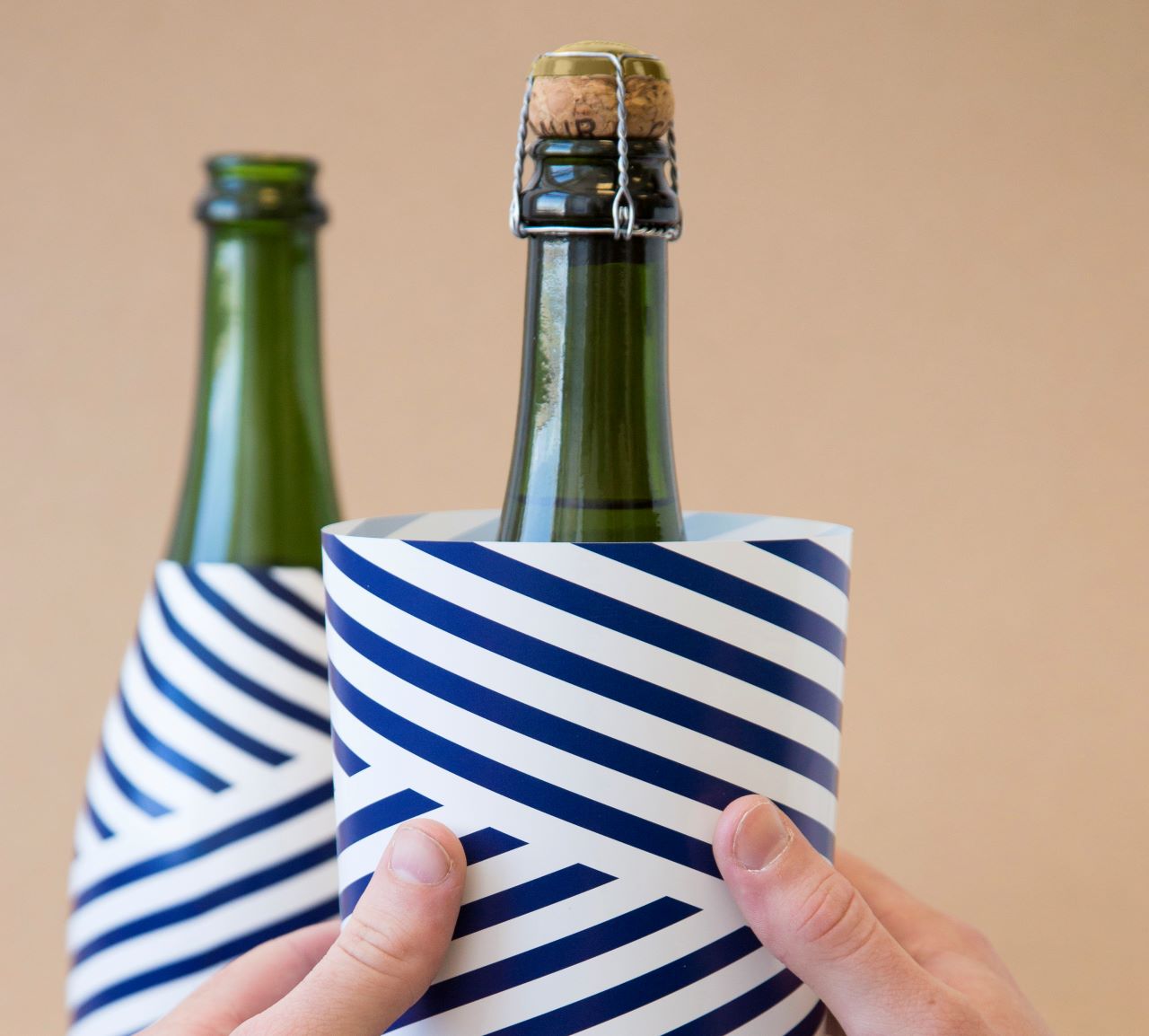 04
SHRINK SLEEVES
Through all our print techniques, from digital to litho, we have the ability to produce your perfect shrink sleeve. We have invested in an application heat tunnel so these sleeves fit evenly and accurately to your bottle/pack.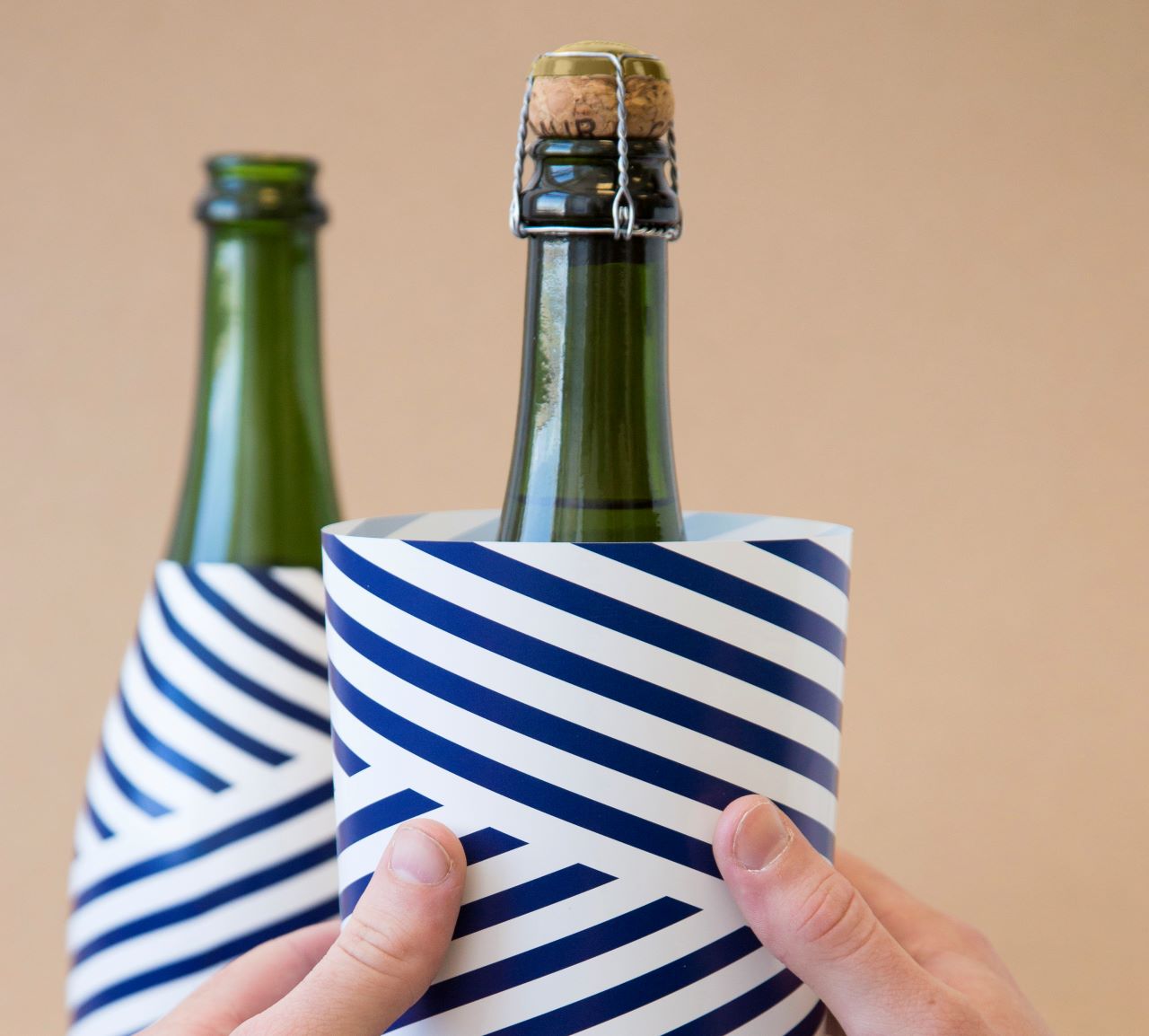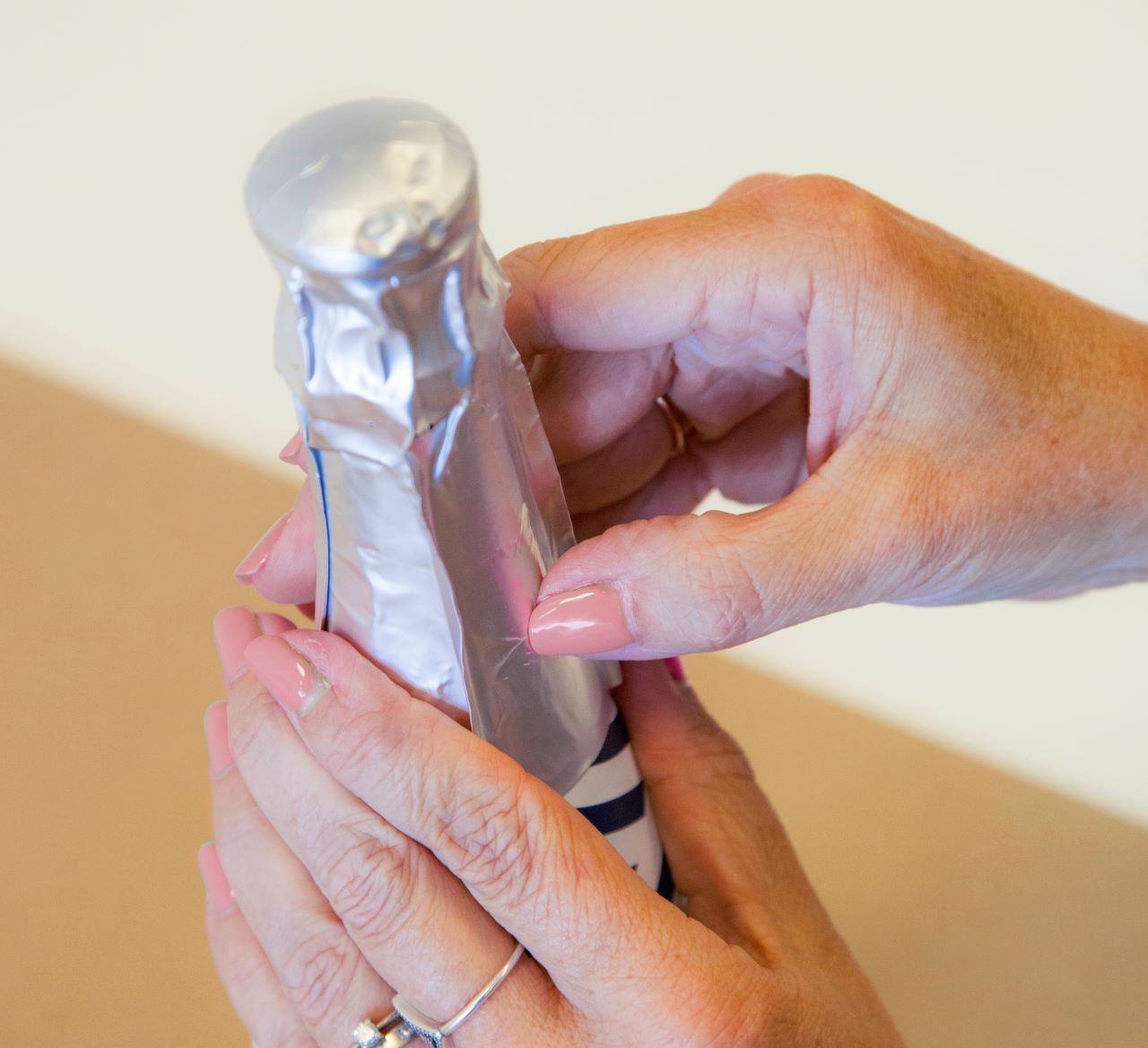 04
CAPSULES & HOODS
Whether it be a champagne capsule applied and sprayed in the colour of your choice or a shrink capsule fully printed and branded, we can produce and apply these to ensure your mock-up really does look like the real thing from top to bottom!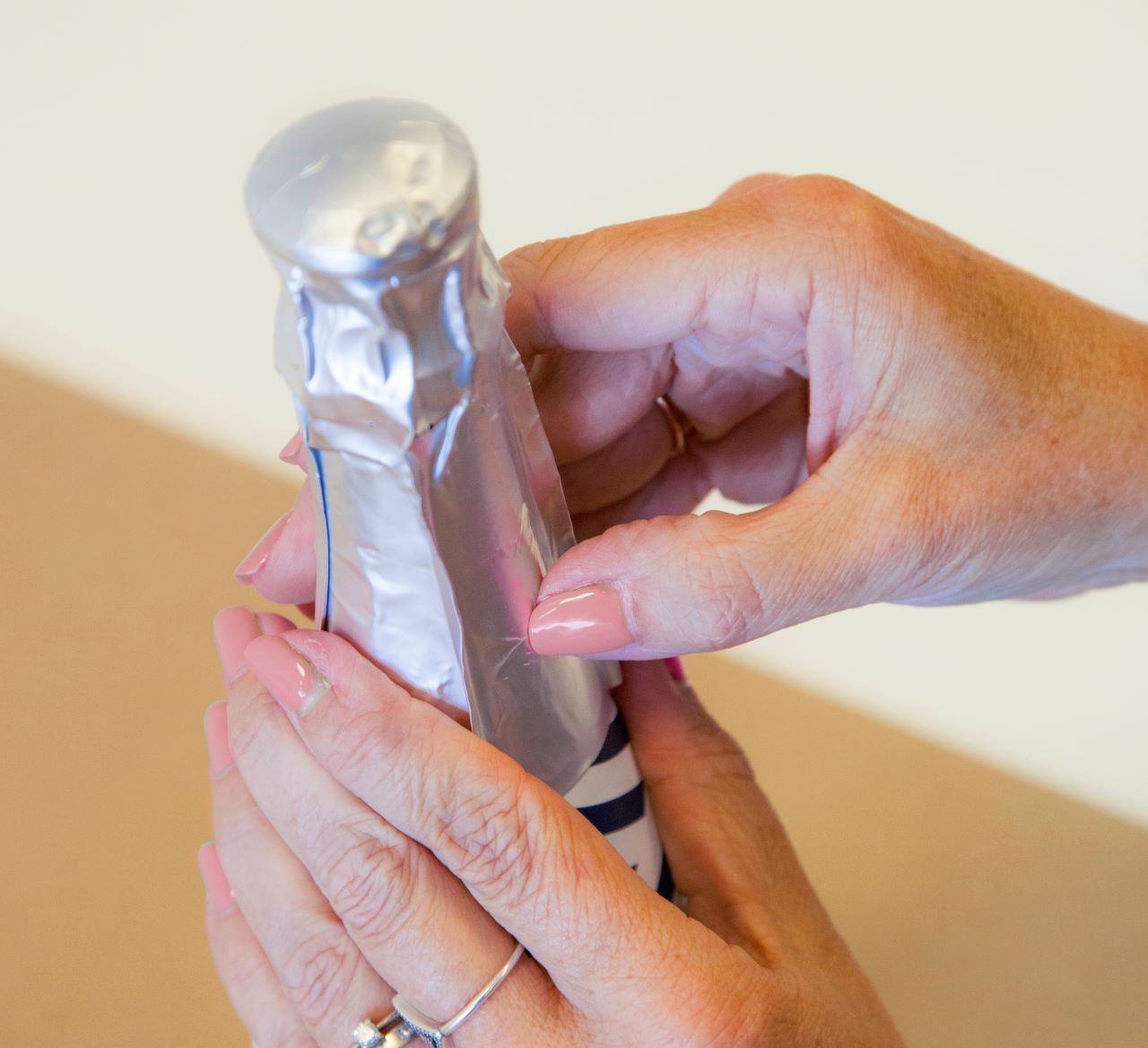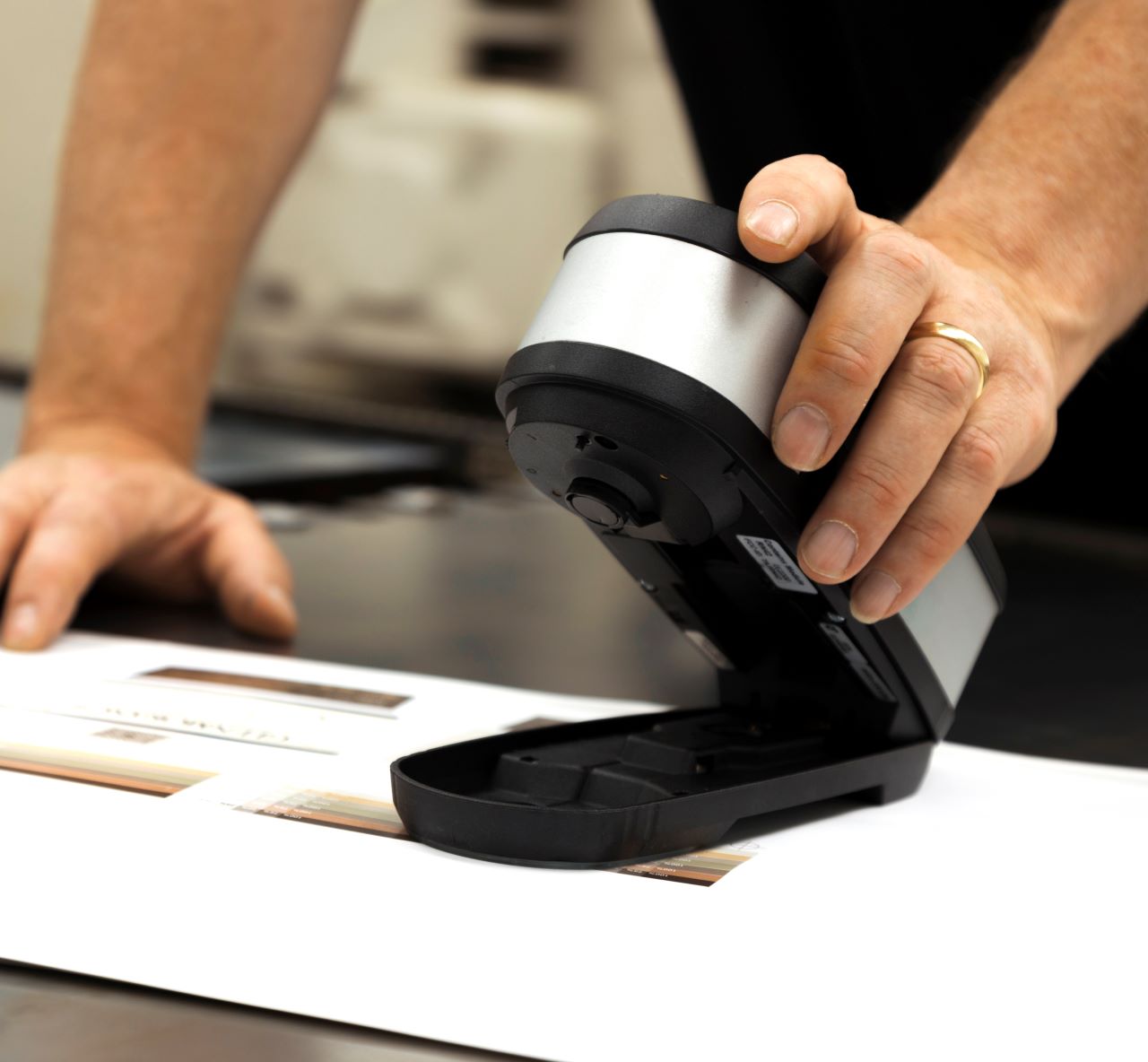 05
COLOUR MANAGEMENT
We understand we are not the final step in the print process, this is why we use the PrintSpec colour quality management system. The PrintSpec process colour bar on all our proofing sheets can be analysed and replicated by all ISO print partners at full production, guaranteeing absolute accuracy.

For all our colour spot work we use L*a*b* Spectral Data Measurement hardware and software. This gives you a record of each colour that can be shared via Colour Exchange Format (CXF) with your chosen print partner.